Title: Pour Une Âme Souveraine: A Dedication to Nina Simone
Artist: Meshell Ndegeocello
Label: Naïve
Formats:  CD, LP, MP3
Release date: October 16, 2012
In the wake of the ongoing controversy surrounding the unauthorized Nina Simone biopic starting Zoe Saldana, Meshell Ndegeocello's new covers album Pour Une Âme Souveraine, translated as "for a sovereign soul," provides an unarguably honorable and engaging tribute to the amazing songstress.
Ndegeocello has said that she recorded this album in the hopes of reviving interest in Simone, and possibly of introducing new audiences to Simone's songbook.  As with any great collection of covers, Pour Une Âme Souveraine reimagines classic songs while still keeping them within the realms of familiarity. Among the featured guests are Toshi Reagon on "Real Real" and "House Of The Rising Sun," Lizz Wright on "Nobody's Fault But Mine," and Cody Chesnutt on "To Be Young, Gifted and Black."
Following is the official album trailer: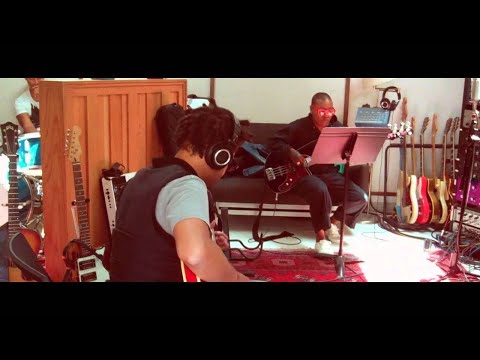 Ndegeocello's version of "Feelin' Good" is a great example of the delicate balance at play here.  Her delivery is smooth, soft and resigned, in direct contrast to Simone's powerful, triumphant sound. By simply adding a wispy, gentle lift to "I" in the iconic line "Sun in the sky, you know how I feel," Ndegeocello adds an entirely new interpretative element, without changing the text at all. Pour Une Âme Souveraine is, when viewed in its entirety, a love song in honor of Nina Simone and there are certainly few artists in Black music history that deserve this honor more.
Reviewed by Dorothy Berry