Title: Soul Veggies
Artist: Mega Ran & Storyville
Label: Brick Records
Format: CD, MP3
Release date: February 17, 2015
Random, now known as Mega Ran, and Storyville met as two young emcees in Philadelphia in 2004.They immediately hit it off, but they both moved to different cities and did not meet again until 2008, when they were both finalists at the Scribble Jam Rap Battle in Cincinnati. At the time, Ran was living in Phoenix and Storyville in New York City. Since that second meeting, Storyville has been involved in some way on nearly every Mega Ran record.
Mega Ran became popular as a "video game rapper," pioneering what he calls "chip-hop." He got his name from the Capcom video game character Mega Man, and was even licensed by Capcom. Though Storyville started out busting rhymes at rap battles, he found his major success at recording and mixing, and has even engineered for the legendary George Clinton.
After years of friendship and helping each other out in bits and pieces, Soul Veggies is the first album from the duo. Though Storyville produced many of the tracks, he also got back to his emceeing roots and both rappers share the stage throughout the album. While neither take themselves too seriously and the album is laced with funny quips and nerdy rhymes, their music is no joke.
Refreshingly, Storyville and Mega Ran don't feel the need to have a catchy pop chorus in every song, but let their beats and clever lyrics speak for themselves. "Artillery" is a prime example of this, as Storyville and Mega Ran rap over an unchanging snare beat, soulful horns, and occasional piano. The simplicity and relaxed vibe of the beat lets their rapping shine. The music video displays their nerdy sides, as it inspired by old video games and even includes the DeLorean from Back to the Future: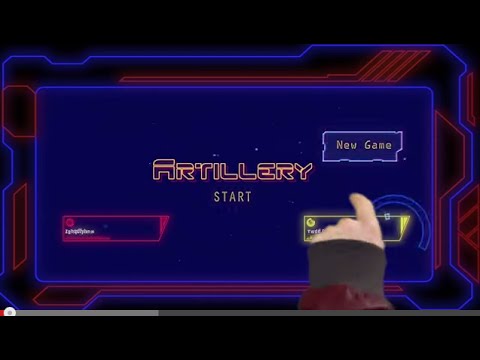 Soul Veggies includes commentary on a number of topics, from the state of hip-hop to the NSA. "Rappin' About Rappin'" is Mega Ran and Storyville's parody of today's popular rap songs. As Mega Ran says in the song, "They say 'Ran you should start writing raps about nothing / My homies crew did it now them cats is all buzzin." It is filled with cunning lines such as "I'm so SWAG it don't make sense / hashtag SWAG twitter feed don't make sense." It even includes a fast rap section by Storyville akin to Busta Rhyme's in "Look At Me Now."
"Eye in the Sky" tackles the ethical dilemmas involved in government surveillance. Lyrics contrast the invasion of privacy in spying on citizens with the possibility of protection of the general public from terrorism attacks and violence. The chorus in the song, sung by Russel Tate, has a James Bond feel similar to Shirley Bassey's "Goldfinger" or Adele's "Skyfall." With references to Edward Snowden and Sandy Hook, the issue is examined from many sides and leaves the listener to make their own conclusions.
Mega Ran and Storyville explained the meaning of the album title as "like vegetables for your soul…with headphones." They certainly included soul music, as can be seen in the songs "'Til Morning Comes" and "React." "'Til Morning Comes" has a deeply soulful hook that is a sample of "Drive" by contemporary blues group Downtown Shimmy. It is one of the most melodic songs on Soul Veggies. "React" starts with a standup bass part that turns into the driving force (and beat) of the song.
Soul Veggies is a diverse album that showcases the endless possibilities that ensue when Mega Ran and Storyville join forces. They have a distinct style that comes through every song, which eminates from their unique approach to hip-hop: a defiant combination of comedy, pop culture commentary, and, of course, video game nerdiness.
Reviewed by Anna Polovick