Title: Famous
Artist: Marques Houston
Label: Shanachie
Formats: CD, MP3
Release date: August 27, 2013
After three years, Marques Houston is back with a solid R&B album with smooth, heartbreaking and heartwarming vocals obviously influenced by the masters—Marvin Gaye, Prince, and the even more contemporary D'Angelo. Famous doesn't stray too far away from the R&B crooner we've known since Houston's debut as a solo artist in 2003, but has a slightly more mature flavor.
Famous was produced largely by Houston in collaboration with songwriter/producer Immanuel Jordan Rich, who also penned the majority of the songs on the album. Also present is Eric "Cire" Crawford (one of the producers on Houston's 2010 release Mattress Music) who wrote and produced two of the songs—"The Way Love Is" and "See You."
The first track points directly to one of the aforementioned influences—Marvin Gaye. "Only You" can only be described as an attempt to pay homage to the late, great Marvin Gaye since the imprint of his 1973 hit "Let's Get It On" is undeniable—there's not even a tempo or key change.  Houston even borrows some of Gaye's vocal ornaments in his reimagining of this memorable song. The only true differences, aside from obvious production elements, is the new melodic and lyric material, though Houston does include quotes from Gaye's song such as "We are all sensitive people, " "I've been really tryin' baby," "There's nothing wrong with me lovin' you" and  "Let's get it on" sprinkled throughout.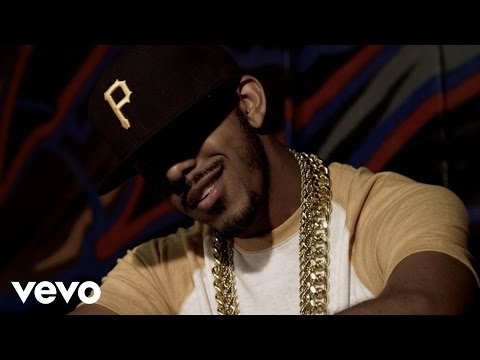 Other highlights on the album include the mid-tempo "Give Your Love A Try," which is also the first single; "Take Your Love Away," reminiscent of the harmonies and vocal "swag" of D'Angelo's "Brown Sugar;" and "Speechless" which is similar in concept to Brandy's "Something Is Missing."
On Famous, Marques Houston flaunts his vocal skills and takes command of the undeniable R&B foundation of the songs on this album.
Reviewed by Christina Harrison