Title: Reel-to-Real (Deluxe Edition)
Artist: Love
Label: High Moon Records
Release Date: November 27, 2015
Format: CD, LP
This month's reissue of the psychedelic rock band Love's final album marks the first time that Reel-to-Real has appeared on CD. The repackaging of the group's least well-received album by both fans and critics of its day includes plenty of additional materials which serve to contextualize the album in terms of both the reception that it received upon its original release as well as how it has held up much better to the passing of time. Included in the bonus goodies that High Moon Records has included in this package are a 32-page CD booklet with an extensive essay written by Rolling Stone critic David Fricke and many interesting photos of leader Arthur Lee and his bandmates. This release also features 12 bonus tracks that did not appear on the original album, including outtakes, alternate takes, and rehearsal versions of songs from the album.
The first thing that those who are familiar with Love's earlier work, particularly the band's most widely acclaimed release, Forever Changes, will notice about Reel-to-Reel is the band's movement away from the psychedelia that characterized its signature sound in the mid-1960s. Originally released in 1974, Reel-to-Real pulls more heavily from soul and early funk music than it does from the psychedelic sounds of the San Francisco scene of the 60s. "Time is Like a River" could easily have been taken from a Family Stone Release from a few years earlier, reminiscent of cuts like "Everyday People," with its mellowed-out vocals serving as a contrast to the funky horn section that permeates the track. "Stop the Music," by contrast, could easily be an Otis Redding song, with its 6/8 soul groove and John Sterling's slide guitar, feeling like a marriage between Memphis and Muscle Shoals. Another highlight of the beautifully-remastered original album is "Be Thankful for What You Got," a track that feels like a slinky Superfly-era Curtis Mayfield cut. This album boldly redefined Love's sound, placing the group in the company of the funkiest groups of the day, and thereby alienating fans of the band's acoustic-oriented psychedelia.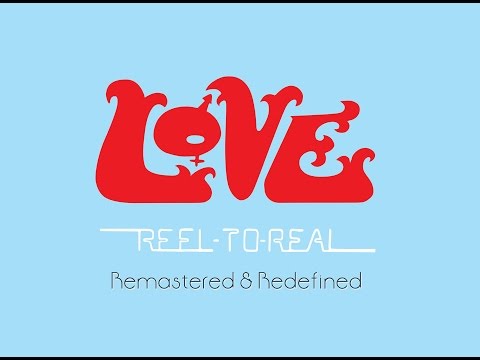 Some of the most striking cuts featured on this new release are arguably to be found in the album's bonus tracks. "Do It Yourself" is gritty soul, with fiery guitar punctuation throughout the laser-precise horn hits that are all over the track. "Graveyard Hop" sounds like a bizarro Elvis record (the song is based on "Jailhouse Rock"), with guitar played by a psycho Scotty Moore–it is truly unmatched in the proto-punk energy and gallows humor and featuring Lee howling like the Wolfman himself. The electric version of "Everybody's Gotta Live" (a version with group vocals and acoustic guitar is a highlight of the original release) is particularly interesting, as the band finds a more funky and polytextural groove than the chunking guitar chords and homophonic choral singing of the acoustic version from the original release of Reel-to-Real may otherwise suggest. A track that demonstrates how far ahead of its time this band was is the studio rehearsal track "Wonder People," which would not sound out of place on a Weezer album from the late 1990s–it is truly a shame that this song was never cleaned up and turned into an "official" album cut.
The deluxe edition of this album will have appeal to more listeners than just those who dig less well-known music because of its obscurity. Rather, in many ways this album documents a band in a state of flux, staying ahead of the pop music game–perhaps too far ahead for its own good.  It is a shame that Reel-to-Real wasn't more appreciated by the listening public upon its original release. Hopefully this reissue will serve to rectify that.
Reviewed by Matthew Alley