Title: #Getitdone
Artist: Lonnie Hunter, feat. Structure
Label: Tyscot Records
Formats: CD, MP3
Release date: May 19, 2015
A soloist!  A celebrated gospel choir conductor! A radio personality! A worship pastor! All these epithets aptly refer to a Chicago-born gospel music star, Lonnie Hunter—an accomplished Stellar Award winning recording artist, who just recently released his fifth album #Getitdone.
Hunter's new album is a mélange of styles ranging "from full-fledged Gospel choral pieces to smooth R&B Christian jams to more contemporary soul-accentuated pop offerings."
Nevertheless, each of the tracks is a unique and accomplished piece in itself. The opening track "He's Worthy" is an upbeat praise song, outstanding for its "roof-piercing" soprano refraining of the title. This fiery intro is followed by the gentle-sounding "Forever I Will," whose cool and meditative prelude accentuates its worship mien. "Devotion" is mellifluous in its choral harmony and deeply moving in its swing-like fast waltz rhythm, and the dance music returns with "He's Been Good." But caveat! It is a dance based on meditative reminiscence of what God has done: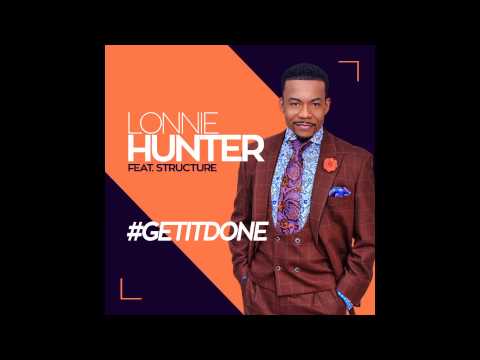 The basic alternation of gentle and upbeat rhythmic structure is followed in the remaining seven tracks. Thus in tracks 5, 6, 8 and 10 respectively—"Yes," "Here In Your Presence," "You're My God," and "My Tribute"—one finds a gentle and meditative musical mood that is characteristic of worship music, while the upbeat tracks 7, 9 and 11—"What He's Done," "#Getitdone" and "In Your Face (The Wedding Song)"—are more fitting for lively praise sessions.
But why "Get it done;" what has gotten to be done? Timothy Yap underscores that #Getitdone "is an album of songs with messages that point both vertically and horizontally. Not only does Hunter push us not to procrastinate in the giving of our worship to God, but this album also brims with lots of wizened practical nuggets of how to live lives as God's kingdom builders." The religious trajectory of the album is certainly fait accompli!
Reviewed by Jude Orakwe