Title: Here Come the Girls
Artist: London Souls
Label: Feel Music
Formats: CD, Limited Ed. LP, Digital (MP3, FLAC, etc.)
Release date: April 7, 2015
Harnessing the sounds of the British Invasion and the Summer of Love, the New York City duo London Souls is bringing back "psychedelic-kissed rock and roll" in all its glory. On their sophomore album, Here Come the Girls, singer/guitarist Tash Neal and drummer/singer/instrumentalist Chris St. Hilaire pay homage to their favorite bands—Cream, Led Zeppelin, the Beatles, the Hollies, and My Morning Jacket—but using their own original songs.
The album opens with the Beatlesque "Here Come the Girls," a catchy pop song with a rousing chorus: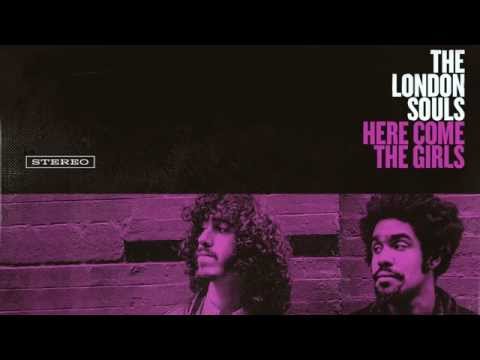 Throughout the course of the thirteen tracks, the band flirts with the blues on "Honey," offers folksy and intimate acoustic treatments on "Hercules" and "Isabel," revs up the fuzz pedal on "All Tied Down," sings an ode to the Mississippi on the fast and furiously rocking "River," and even brings out the ukulele on the pleading love song "How Can I Get Through." The album concludes with another acoustic song, "Run Zombie Run," which begins as a folksy ballad with country twangs, jazzy clarinet and a dash of honky tonk piano, before exploding into a fast paced chorus.
Produced by industry veteran and guitarist Eric Krasno, who plays bass on three tracks and assisted with the recording and mixing, the album also features assisting instrumentalists on various tracks including organist Neal Evans, clarinetist Dennis Litchman, trombonist Matt Musselman, and Andrew Hall on upright bass.
Here Come the Girls is a compelling album, offering a wide variety of styles from riveting rock anthems to fun and sometimes quirky songs that are highly original.
Reviewed by Brenda Nelson-Strauss