Title: sumdumhonky
Author: Lloyd Price
Publisher: Cool Titles
Format: Book (paperback and Kindle editions)
Release date: February 27, 2015
Lloyd Price is famously nicknamed "Mr. Personality," but that audacious title seems to underplay his presence after reading his second book, sumdumhonky. The New Orleans performer, best known for hits like 'Lawdy Miss Clawdy" and "Stagger Lee," has produced a definitively no-holds-barred biography. The chapter titles alone make it clear that this book is not just a rose-colored glasses reminiscence on the Rock and Roll Hall of Fame inductees rise to the top of the charts. "I'm a Nigger (I Thought)." "No Friends in the Banks for Blacks." "He Hates Me For No Reason At All." These chapters, and others, highlight the oft glossed over racism that even the most successful R&B performers have faced.
Price is a multitalented man, with a long career including stints as a bandleader, songwriter, music producer, record label executive, booking agent, club owner and more. He was discovered as a teen by Dave Bartholomew, who has been referred to as one of the "key architects of the New Orleans sound." Price recorded for Specialty Records and ABC-Paramount, but his breakthrough hit was the distinctly New Orleans tinged "Lawdy Miss Clawdy," which featured Fats Domino on the piano and Earl Palmer on the drums.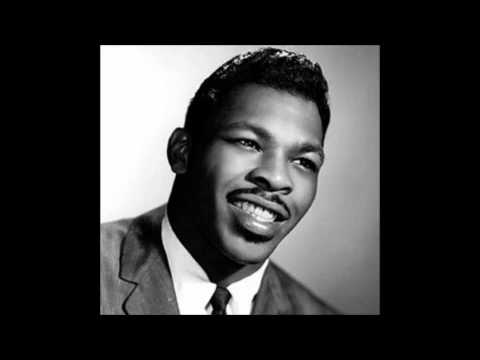 The hit, which spent seven weeks at the top of the R&B charts in 1952 and was later famously covered by the likes of Little Richard and Elvis Presley, rocketed a teenage Lloyd Price to levels of success unheard of for an African American boy from rural Louisiana. Price's coverage of this life changing event gives a clue to sumdumhonky's real focus:
"I won't take you back over my entire career, that would be difficult to do in one chapter. But to shorten it, I became a big teenage star in the early 1950s, perhaps the biggest that had ever been at that time. It was unheard of for a young black kid from the south to make the impact I made in the music world. In a nutshell, I hit the top, and my music revolutionized American teenagers and started the youth movement" (pg. 35).
That brief self-aggrandizing paragraph is the entire description of his discovery, of recording "Lawdy Miss Clawdy," and his subsequent rise to fame. While that might be disappointing to some fans looking for a classic musician's memoir that focuses on the songwriting process and on namedropping people met along the way, Price's book still has a lot to offer in its baldfaced rawness.
Written in a conversational style, sumdumhonky is full of cursing, bawdy analogies and stream of consciousness ponderings on race relations. The book is organized into chapters that exist as vaguely chronological essays relating events in Price's life to his overall view of race relations in the United States. He talks about being stationed in Korea and telling off Bubba, the "king of sumdumhonkey," a racist white man who only became a proponent of integration when he needed into Price's foxhole; about having to call Art Rupe, president of Specialty Records, when a Cadillac dealer in Hollywood refused to sell a Black man a car; and about the racist Christians in his hometown whose God certainly did not love Black people. The common thread throughout Price's memoir is not music, but rather exactly what the title suggests—his ongoing experiences trying to succeed in a society run by, as he puts it, "sum dum honkey."
sumdumhonkey reads like the stories told by the slickest older gentleman at your barbershop or family reunion. He doesn't watch his tongue or pull his punches. He allows himself to be angry at racism, to embrace the emotions of his memories, but never to be dour or unentertaining. In spite of the clear focus on racial discord in the book, Price is optimistic about future generations and their harmoniously dissolving prejudices. Even when remembering the racism of the 1960s, Price admits that the youth and their cross-cultural love for music has always led to social change.
"When the white man finally started talking to us, it was because his sons and daughters had a love for our music. It was not Rosa Parks, or Martin Luther King, even though those were great people who did great things. The significant events they started means a lot in black history, but none of it could have happened if it wasn't already happening with our music." (pg. 63)
Reviewed by Dorothy Berry