Title: Letters From Birmingham
Artist: Ruben Studdard
Label: Shanachie
Formats: CD, MP3
Release date:  March 13, 2012
Known by fans as the "velvet teddy bear," 2003 American Idol winner Ruben Studdard has returned after a brief hiatus with his fifth project, Letters From Birmingham. Released not long after the dissolution of his marriage, this album explores a range emotions as expressed in a relationship, from the gritty to the sentimental. Its features four spoken word interludes or "letter" excerpts that follow the relationship from the courtship to breakup. While these brief tracks add to the thematic material of the album, it's the music that truly tells the story. Studdard is in his element with old school R&B (particularly '80s and '90s) influenced songs that allow him to recall the vocal prowess that made him an idol.
Among his most inspired pieces is his cover of the Bobby Brown hit "Rock Wit'cha," featuring up and coming artist K Michelle. In this smooth slow jam Studdard embraces the soulful vocal play of iconic R&B performer Luther Vandross, as he attempts to woo a prospective lover. His impressive ability to convey a gentle, yet intense emotion gives me hope that the R&B crooner breed may not be fully extinct. In a different setting, Studdard pairs up with the distinct voice of Chrisette Michele for the dance-worthy uptempo song "Do it Right." Exploring the apprehension of a couple experiencing new love, this song adds variety to this album by allowing Studdard to showcase a vocal dexterity that is not as prominent in his ballads.
Letters From Birmingham also features more eclectic pieces like a cover of "Pure Imagination" as performed by Gene Wilder in the 1971 film Willy Wonka & The Chocolate Factory. Interestingly enough, updated with a contemporary mid-tempo beat, this song is both thematically and musically fitting for this album. Studdard's laidback approach renders this piece a convincing love song with sensual undertones. Conversely, there are also moments in which the musical components and Studdard's performance are stellar, but the lyrical content is not as engaging. For instance, in the song "Wear Me," Studdard suggests that he wants to be his lover's clothing and jewelry because he desires to be as close to her as possible. While I would gladly "two step" to this soulful dance selection all night long, the metaphor itself does not move me.
The final song on this album, "June 28th (I'm Single)," is a product of personal expression that appears to be a closing statement about Studdard's current position. Here, he offers an honest reflection on the premature ending of his marriage and his hope to find love elsewhere. Unsubtly, he declares that he will miss his ex-partner, but he is currently single and embracing the next phase of his life.
Following is the official video: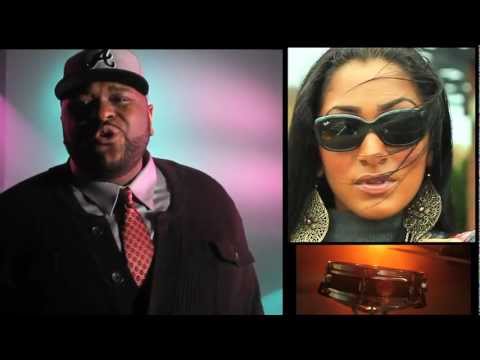 Letters From Birmingham offers an array of variations on the theme of love and heartache with a few gems of musical excellence and creativity. Those flashes of greatness leave me in eager anticipation of what will hopefully be an exciting new phase in Studdard's career.
Reviewed by Raynetta Wiggins