Title: The Angels in Heaven Done Signed My Name
Artist: Leo Bud Welch
Label: Easy Eye Sound
Formats: CD, LP, Digital
Release date: March 8, 2019
Mississippi bluesman Leo "Bud" Welch's musical talents were recognized at a very young age when he first learned to play blues guitar. By the time he was a teenager, Welch could be also be found at the local Baptist church performing gospel music. His dedication to both sacred and secular music remained strong throughout his life. He played at local juke joints, opening for the likes of B.B. King, Howlin' Wolf, and John Lee Hooker, and also appeared on the regional television show Black Gospel Express. But the life of a professional musician eluded Welch, who was a lumberjack by trade in the northern Mississippi hill country. That all changed when his debut gospel album, Sabougla Voices, was released in 2014 when Welch was 82, followed a year later by the secular album, I Don't Prefer No Blues. Welch's discovery as an octogenarian steeped in traditional blues and gospel music propelled him to a world stage where he came to the attention of Dan Auerbach, who produced this project.
In September 2015, Welch was invited to Auerbach's Easy Eye studio in Nashville, where the tracks for The Angels in Heaven Done Signed My Name were laid down in a two-day session. Welch, on electric guitar and vocals, is accompanied by Auerbach (drums, percussion, bass, electric guitar), Leon Michels (organ, piano), Richard Swift (drums, percussion), and Russ Pahl (guitar), among others. Sadly, Welch died in December 2017 and never heard the fruits of his labor. Auerbach's colleague Richard Swift (The Black Keys, The Arcs) also died last year, so this release is a fitting tribute to both musicians.
The album opens with a short rendition of the popular spiritual "I Know I Been Changed." Though Welch seems a bit tentative in the first bars, with the support of the band he takes this slow burner to the finish line and follows with another gospel favorite, "Jesus Is On the Mainline." Auerbach's band really comes to the fore by the third track, "Don't Let the Devil Ride," providing a dense, pulsing blues rock vibe well suited to song's topic and Welch's vocals.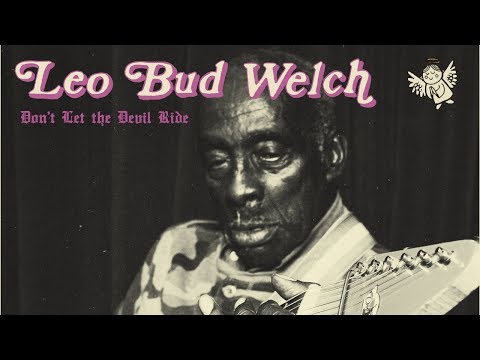 Other highlights include "I Come to Praise His Name" featuring a call-and-response between Welch and the band over a primal percussive beat, and "Right on Time" with The Grascals adding backing vocals over this country gospel song with a touch of rockabilly. The prophetic "I Wanna Die Easy" is given a more traditional backing with a swinging groove and extended guitar solo. The final poignant track, "Sweet Home," is the perfect close to this posthumous release. As Welch sings "Lord I wonder will I ever get home" over a sparse accompaniment, it's as if we are attending his homegoing celebration. Rest in peace, Brother Welch, for now you are with the angels in heaven.
Reviewed by Brenda Nelson-Strauss