Title: Gravity
Artist: Lecrae
Label: Reach Records
Formats: CD, MP3
Release date: September 4, 2012
Although certainly not the founding father of Christian hip hop, Lecrae Moore has become the genre's most recognizable voice. Lecrae's combination of Christian faith and hard-hitting rhymes has won critical acclaim in the music industry and attention from media outlets such as BET and TIME magazine. Further enhancing his reputation is the fact that his seventh and latest album, Gravity, grabbed the #1 rap album position (#3 overall) on the Billboard 200 chart within days of its release. By all signs, Lecrae is achieving the improbable: breaking out of the stigmatizing "Christian rapper" mold to achieve crossover success.
Equally improbable for an album that hit #1 on iTunes on its release day, Gravity was inspired by the fatalistic Old Testament book of Ecclesiastes, according to Lecrae's recent Christian Post interview. Marked by a sober and repeated emphasis on fallen human nature and the world's hollow promises, the project coheres around the theme of being weighed down by sin and futility. In addition to this unifying concept, as noted in other reviews, Gravity showcases Lecrae's artistic maturity both in production qualities exceeding those of past albums and in collaborations with secular rappers and producers—a risky choice in Christian rap circles.
Compared to some of Lecrae's grittier, street-oriented hit singles like "Jesus Muzik" and "Go Hard," Gravity is pop-inflected, thus continuing in the vein of his last two commercial releases (Rehab and Overdose). The project uses less hairy theological language—a sign of his intent to reach a broader audience. Even as they narrate typical human struggles in a relatable fashion, however, most tracks still articulate foundational Christian concepts such as sin and Christ's atonement. Like Lecrae's other projects, the album contains features by other rappers, primarily Reach Records labelmates who affirm his theological stance.
Following is the official music video for "Lord Have Mercy" featuring Tedashii: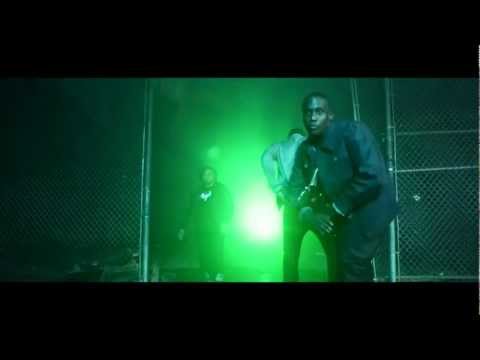 A fascinating divergence from these voices is the track "Mayday," wherein secular rapper Big K.R.I.T. outlines his frustration with religious hypocrisy ("Ridin' clean, bendin' corners, hopin' I might find my savior/on the curb, I rarely go to church/False prophets rockin' Prada so I rarely feel the Word"). In a response verse, Lecrae acknowledges the critique in the voice of an honest churchgoer ("When I hear K.R.I.T. confessin' I respect him,/'cause most of us be lying like our lives don't need perfectin'"). This creative dialogue moves the song beyond the tired formula, common in Christian and mainstream rap, of celebrity features queued up haphazardly in a rhetorically non-unified track.
The song's multitextured beat was produced by DJ Khalil, another notable collaborator from mainstream hip hop; it exemplifies the album's overall excellent production values. Khalil joins producers Heat Academy and The Watchmen in creating tracks that draw on a broad sonic range: classical violin, minor-key "Gothic" polyphony, reggae, and moody piano ballads. Those searching this album solely for banging street anthems or clever punchlines will be disappointed, but careful listening rewards the hearer as the project's thematic unity is juxtaposed artfully with a plurality of musical styles.
Reviewed by Carrie Allen Tipton