Title: A "Couple" Friends
Artist: Kindred the Family Soul
Label: Shanachie
Formats: CD, MP3
Release date: June 10, 2014
The Philadelphia-based duo Kindred the Family Soul, featuring singer-songwriters Fatin and Aja Dantzler, just released a new album that exemplifies their long term relationship. On A Couple Friends, they strive for positive images in their inspirational songs about love, marriage, commitments and family—something they can definitely relate to as the parents of six children. Throughout the 13 tracks they impart life lessons and provide inspiration that will appeal to any generation, but especially to those who have shared the trials and tribulations of parenthood and long-term relationships.
Opening with "Get It, Got It," the duo lays out their personal mission to "let our light shine wherever we go" and "give respect to everyone we know." The lessons continue in "Everybody's Hustling" as they lambast the glorification of money in mainstream music, hip hop and the media: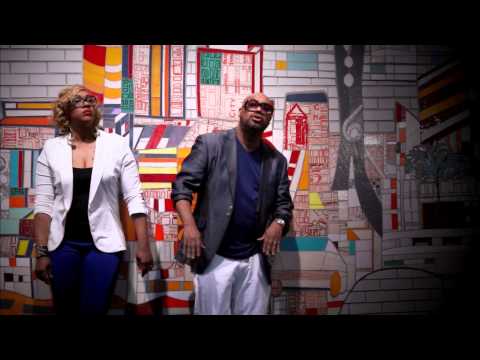 Calling upon their Philly roots, "Lovin' the Night" and "Never Loved You More" both channel a bit of TSOP, bringing in the horns and strings for a classic soul sound.   But the songs are not all geared towards adults.  "One Day Soon" encourages youth to stay focused in their pursuit of dreams, while on the humorous "Momma Said Clean It Up" they enlist a few of their kids for the rousing chorus "the laundry, the dishes, the rooms and the kitchen" over an infectious hip hop beat (parents might wish to put this on Saturday morning rotation!). On the moving title track duet, certainly one of the albums highlights, Aja and Fatin are accompanied on piano by legendary singer/songwriter Valerie Simpson, who is given her own solo opportunity.
A 22-minute short film featuring songs from the album is said to be forthcoming.
Reviewed by Brenda Nelson-Strauss