Title: Tomorrow We Live
Artist: KB
Label: Reach Records
Format: CD, MP3
Release date: April 21, 2015
Reach Records has been churning out music nonstop this past year, from Lecrae's chart breaking Anomaly to Trip Lee's impressive album Rise. They seem determined to prove themselves more than just a Christian rap label, pushing the boundaries of holy hip-hop with strong beats and unashamed lyrics. The latest album from Reach, KB's Tomorrow We Live, is no different. While simultaneously celebrating life and grappling with issues as dark as suicide, KB claims his place as another rapper to watch out for.
One of the most surprising treats from the album is KB's singing, which has a smooth R&B tone. This is shown on the first track, "Rich Forever," which KB said in a rundown of the album is about his realization that it's "contentment, not excess, that makes a man happy." The track is centered around a simple piano part that connects the melodic chorus and rapped verses, before cutting out to emphasize a few heavy bass drops. It is a strong start to the album, and showcases all of KB's vocal talents, from his distinctive rapping to R&B and even some falsetto.
The first single from the album, "Sideways," features Grammy-award winning artist Lecrae. Propelled by a heavy beat, it talks about turning people's pre-conceived ideas upside down, or in this case, sideways. KB raps, "They don't know what to do with us / Degree in theology raps for a livin' / Black man in first class that is reading the scriptures." KB and Lecrae are certainly not holding back, and even used a rotating set to create the video for the track: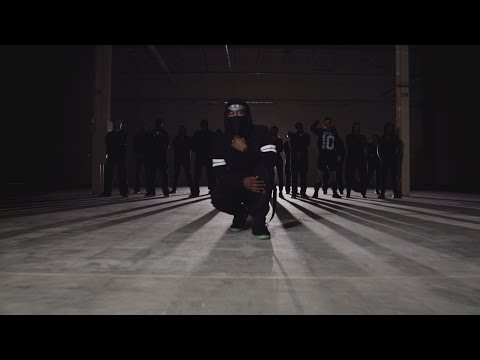 KB takes another risk when he mixes African drums and a USA sports chant in "I Believe," that actually works together quite well. Using the catchy cheer "I believe that we will win" with immaculately produced beats by Supe and Joseph Prielozny, the song is about hope despite physical and emotional injury. The African drums were inspired by a recent trip KB took to South Africa that resulted in a sound he refers to as "World Trap."
The brief interlude "9 (AM)" shows KB's comradery and his love for his family. Featuring a Lecrae song playing in the background while KB speaks to his wife and one-year-old son, the track morphs into "Fall In Love With You," a song that KB said is dedicated to his son. Along with the following track "Always & Forever," which is a tribute to his wife and their marriage, these two songs show the soft, intimate side of KB. They are also more upbeat, with a pop feel similar to Jason Mraz or tobyMac.
"Calling You" is by far the darkest and deepest song on Tomorrow We Live, recounting the story of visiting a friend who has recently returned from serving in the Middle East, only to find that the friend is getting ready to commit suicide. The track does not hold back on dramatics and dialogue, combining rapping and singing. These theatrical elements do not make the song feel phony, but rather increase the emotional impact. Based on a real life situation for KB (though names have been are changed), the song displays his attempts to deal with and understand those events. This marks a very clear shift in the album from praise and hope to what it feels like to be in the midst of a deep, personal struggle.
Though "Save Me" and "Drowning" continue to address dark problems people may have, the album turns back to its message of undying hope with "Lights Go Out" and "Crowns & Thorns." "Lights Go Out" features a chorus sung by Justin Ebach and Blanca, whose vocals are reminiscent of Maroon 5. "Crowns & Thorns" samples the popular contemporary Christian song "Oceans" by Hillsong United in a creative remix that discusses sacrifice.
Tomorrow We Live is KB's second studio album, and it certainly shows maturation of both his music and his personal life, through his recent transition to fatherhood. Featuring heavy hip-hop as well as tracks with a pop feel, the album is diverse and shows there are any number of possibilities as to where KB will go next.
Reviewed by Anna Polovick