Title: Experiment
Artist: Kane Brown
Label: Sony Music Nashville
Formats: CD, Digital
Release date: November 9, 2018
Question! Have you ever had a conversation with someone on music and they reply, "I like/listen to all types of music except country." I know I have. Depending on your age, back in the day country music was Loretta Lynne, Conway Twitty, and Hee Haw. The '90s saw a dramatic explosion: Garth Brooks, Clint Black and Miley Cyrus's dad Billy Ray. Country music crossed over and the twangy, pickup truck, good ol boy notion that some had was all but erased. Well now, what was perhaps the biggest story in music this fall? I bet you missed it (hint: Kanye West is not the answer).
Singer Jimmie Allen's debut single, "Best Shot," debuted at #1 on the Billboard Country Airplay chart and Kane Brown's sophomore album, Experiment, debuted at #1 on the US Billboard 200. So why is that NEWS? Both artists happen to be African American (Kane is biracial). What a coup for these two young men. Darius Rucker, and before him Charley Pride, are the only really successful men of color recording exclusively in the genre (aside from pre-WWII pioneer DeFord Bailey), and let's hope they are not the last.*
Kane Brown is a singer-songwriter from Tennessee and from a glimpse of his photo you may assume he's hip hop or R&B and that's fair, but far from the truth. Experiment is a very easy to follow album with Brown telling a story on each track. His baritone delivery is deceiving. "Lost in the Middle" with Becky G has the vibe of a TV show with young twenty somethings contemplating life issue. Becky G works well with Brown, although her role is short.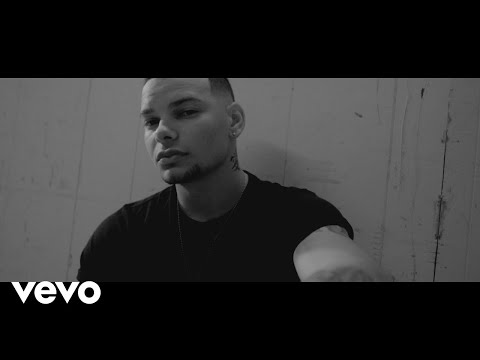 On "One Night Only" Brown indicates he wants more than one night, he wants the whole thing: breakfast in bed, meet the friends, etc. The song has a nice follow along melody and it's catchy. Brown displays his romantic side on "Live Forever" and "Baby Come Back To Me." The young man can be versatile.
Experiment may be on to something in 2019 and going forward. Brown's sound is utterly country and that's not a bad thing. The album may turn some away due to that and yes, his color of skin, and that would be foolish! At the end of the day, good music is good music, and Brown's Experiment is a resounding success.
*Editor's Note: for a further exploration of African Americans in country music see previous reviews of Linda Marell's Color Me Country, and the compilations Black, White, Bluegrass and More Dirty Laundry: The Soul of Black Country.
Reviewed by Eddie Bowman