Title: The Epic
Artist: Kamasi Washington
Label: Brainfeeder
Formats: CD, MP3
Release date: May 5, 2015
Saxophonist Kamasi Washington brings an extensive resume to his debut album The Epic, having worked as a sideman with a wide variety of superstars, from Snoop Dogg to Wayne Shorter and most recently appearing in the studio band on Kendrick Lamar's monumental 2015 release To Pimp a Butterfly. The Epic, however, is quite different from Washington's work with many of the leading pop and jazz musicians working in the business—when allowed the opportunity to take creative control, he presents a cohesive and compelling vision of jazz to come.
It is difficult to thoroughly appraise a debut album that is truly this, well, epic in scope.  Rarely do any artists, let alone jazz artists, release a 3-disc album containing nearly three hours of music, complete with an 32-piece orchestra, 20 member choir, vocal, and dectet numbers, all blended together in a surprisingly cohesive mixture that still allows the individual flavors of each of these tunes to come through.  It may be best to sum up the album in these terms, then: Washington offers a masterclass in post-bop styles, often situated in the context of lush orchestral arrangements.  The playing of his foundational dectet (augmented with orchestra and choir) provides a solid foundation for Washington's exploration of jazz styles from 60s-flavored avant garde ("Seven Prayers") to contemporary R&B ("The Rhythm Changes") and smooth jazz ("Henrietta our Hero" – as seen below).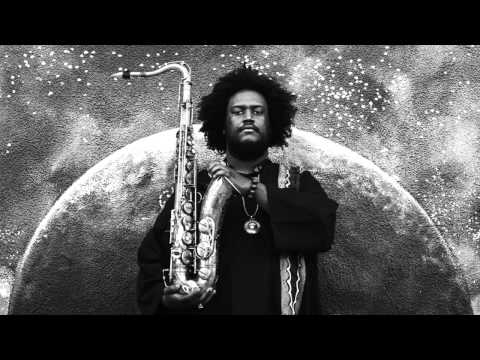 The Epic has been compared to a jazz manifesto in the unusually loud buzz surrounding the release of the jazz artist's debut record, with Washington even being named one of Rolling Stone magazine's "10 New Artists You Need to Know." This album has many of the qualities that one would expect from a manifesto, and the ambiguous qualities that one may expect from an album generating such an unusual amount of ink: it is ambitious, fresh, and a bit confused at times, but maintains what feels (if not sounds) like revolution throughout. Perhaps it is Washington's hip-hop cred from being a star sideman that has led to this buzz, but that does not negate the fact that it is worthwhile to pay attention to a musician who may have the capability to make jazz fresh to listeners who generally tend to ignore the genre.  What is particularly interesting about Washington's approach is his musical omnivorousness—from the murky organ jazz of "Isabelle" to the grandiose "Askim" to Washington's interpretation of the bop standard "Cherokee" that feels more like the Jackson 5 than Milt Jackson and his rolling treatment of Debussy's "Clair de Lune." The Epic is full of stylistic surprises—a feat in itself when many contemporary jazzers value consistency over freshness. Washington shows range, developing both short-term ideas as well as longer-range motives, as is evidenced by "Re Run" and "Re Run Home," appearing on the second and third discs, respectively.
As innovative as Washington's arrangements and compositions may be, it is ultimately his playing and that of his Dectet that drive The Epic—Washington has thoroughly absorbed Coltrane and Albert Ayler and demonstrates such, with impressive bop runs, sheets of sound, and free-jazz freakouts.  However, he is not content to stop with the innovations of the 1960s as the limits of common-practice jazz improvisation. Rather, Washington also thoroughly incorporates the smoother sounds of post-1980s saxophonists who may be dismissed as "not so serious" jazz musicians.  His band is capable of similar virtuosic shape shifting—the rhythm section (including two bassists and drummers) provide chameleon-like color changes to suit the variety of tunes that Washington has included on this set.
As are most manifestos, The Epic is a bit confusing at times.  Despite "Malcolm's Theme" and "The Message," tracks that would seem to have a bit of a philosophical bent, it is ultimately difficult to uncover exactly what Washington is exactly trying to tell his listeners.  While there may not be a clear moral to The Epic, there is a cinematic grandiosity that truly makes the album's title apt. Only time will tell if Washington's latest release will live up to those of the great musicians whose legacies he has drawn upon, but this album is absolutely essential listening for anyone interested in the past or future of jazz, while having something jazz releases often lack—sheer listenability—for those who may need somewhere to start listening to the genre.
Reviewed by Matt Alley