Title: No Beginning, No End
Artist: José James
Label: Blue Note Records
Format: CD, MP3
Release date: January 22, 2013
New York City-based vocalist José James has released his independently produced record, No Beginning No End, on Blue Note Records. After gaining recognition as a new-generation jazz singer since his debut album, The Dreamer (2008), James says that he doesn't want to be considered a jazz singer anymore; instead, he regards jazz as something which freed him "as an artist to just write without any boundaries." Songs from this album flow seamlessly with boundary-less musical expression.
James independently produced and recorded this album. "I feel like this is my first album as an artist… nothing but myself and my relationship and history with my music" says James.  A great team of collaborators— bassist Pino Palladino, pianist/composer Robert Glasper, and R&B singer/songwriter/guitarist Emily King who is featured in a sweet love song, "Heaven on the Ground,"— help James achieve an original sound.
The first single, "Trouble," features a catchy, pop bass line, which James came up with and recorded on his phone while riding the subway. On it, he sings about a troubled man who wishes someone would listen to him tell of his life's struggles. The warm instrumentation on "Come To My Door" perfectly complements James's voice, giving the song mass appeal.
With African-flavored percussion and hand-clapping, "Sword + Gun" features French-Moroccan singer Hindi Zahra, who adds a unique sound to the album. "Do You Feel" reveals the influence of '60s soul singers like Aretha Franklin and Ray Charles on James's singing. James concludes the album with "Tomorrow," a beautiful ballad that features a piano and a string quartet, whose simple textures truly make this album boundary-less.
The following video, which contain live performances of "It's All Over Your Body," "Sword + Gun," "Trouble," and "Come to My Door," showcases James's dynamite vocals and highlights the album's many great tracks.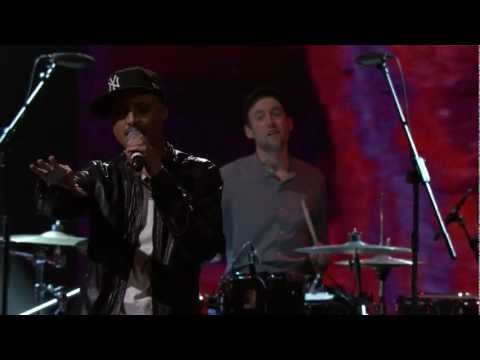 No Beginning No End is a collection of polished smoothness. Smooth vocals. Smooth lyrics. Smooth horn and bass lines….  Though his music is hard to categorize, Jose James makes undeniably smooth music.
Reviewed by Yukari Shinagawa