Title: Anatomy of Angels
Artist: Jon Batiste
Label: Verve
Formats: CD, MP3, LP
Release date: August 2, 2019
Louisiana-born pianist and composer Jon Batiste returns with his newest release, Anatomy of Angels. The album includes song selections from his six-night residency at the Village Vanguard in New York City in the fall of 2018, and features a talented supporting group of musicians: saxophonists Tivon Pennicott and Patrick Bartley, trumpeters Giveton Gelin and Jon Lampley, percussionist and drummer Louis Cato, percussionist Nêgah Santos, drummer Joe Saylor, and guest vocalist Rachael Price. The five-track album demonstrates Batiste's extensive knowledge of jazz performance aesthetics and pianistic capabilities, all while capturing the spontaneity of jazz musicians improvising in the moment.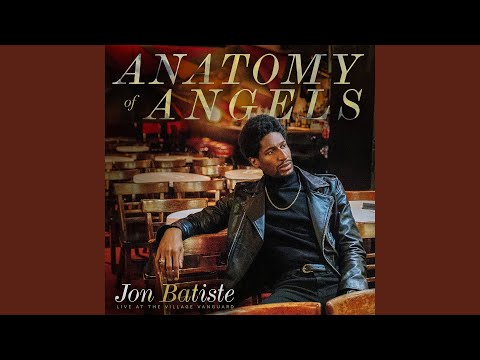 Like previous albums Times in New Orleans (2005), Jazz is Now (2013), and The Music of John Lewis (2017), among others, Anatomy of Angels highlights Batiste's continued interest in preserving jazz music and legacy in today's society. Batiste explains that "each song serves as a vehicle for exploration, to be dissected and put back together, live in action, never to be played the same way twice." His original compositions "Creative," "Dusk Train To Doha," and title-track "Anatomy of Angels," express these sentiments with their unexpected melodic, harmonic, and rhythm contours throughout each track. Batiste's renditions of the standards "Round Midnight" and "The Very Thought of You" speak to the various lineages of jazz luminaries who paved the way for his own engagement with the spiritual process of improvisation. All in all, Anatomy of Angels is a sincere reflection of Batiste's love of jazz. I highly recommend it!
Reviewed by Jamaal Baptiste