Title: Souled Out
Artist: Jhené Aiko
Label: ARTium/Def Jam
Formats: CD (Clean & Deluxe ed.), LP, MP3
Release date: September 9, 2014
After fourteen years of "wading," Jhené Aiko (Efuru Chilombo) has finally Souled Out. Starting her career at the age of fourteen on Epic Records during the pandemonium associated with B2K, Immature, and her then relatively unknown older sisters, Mila J and Miyoko of the female girl group, Gyrl, Aiko has long since been a veteran of the music game. The year 2003 gave wings to her first major hit, "No L. O.V.E." (a slight re-interpretation of "Warning" by the late Notorious B.I.G.),  as well as a few guest appearances on B2K's video collection and discography.
Then, nothing but silence on sound waves, as Aiko decided to opt out of her contract and return to school.
Fast-forward to 2007. Jhené Aiko has a daughter and matures exponentially in her sound and outlook.  When told to "sell" herself as an artist, she creates her first mixtape in 2011, sailing soul(s), which achieved success with songs such as "Stranger" and "My Mine" about previous relationships, and "You vs. Them" about her struggles in balancing personal relationships with fame.  Her wordplay set her apart from other new starlets breaking into the industry and landed her on tracks with upcoming artists such as TDE's Kendrick Lamar, ScHoolboy Q, Ab-Soul ("Growing Apart (To Get Closer)", "Fantasy", and "Terrorist Threats" respectively), and Drake's "From Time," from his most recent release Nothing Was The Same.
After being signed by producer No I.D. (VP of A&R at Def Jam) to his Artium Records imprint,  she opted to release her first EP, Sail Out, continuing with the running theme of setting her soul to sail.  The seven-track offering, led by the singles "3:16AM" and "Bed Peace" featuring Childish Gambino (who also featured her on "Pink Toes" on his album Because the Internet), gave praise to Aiko's fluttery vocal patterns, cupped with her free-style compositions and ethereal production, solidifying her stature as a bona fide lyricist.
Released amongst great anticipation after fourteen years of sailing her soul amongst critics and naysayers, Aiko doesn't disappoint with Souled Out.  Not only a culmination of years of struggle and maintaining honesty in her content, this concept album ends three years of starting a journey that details a "path" complete with trials that ultimately ends in positive enlightenment for the female protagonist.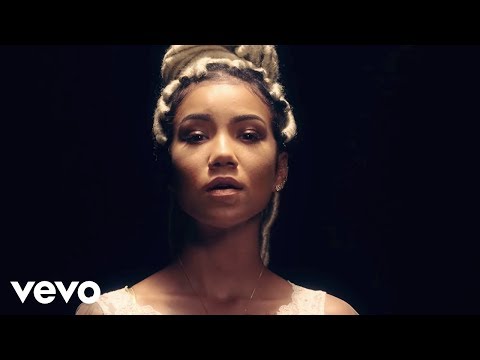 Souled Out commences with the otherworldly "Limbo, Limbo, Limbo," speaking of various binaries Aiko feels she can't seem to figure through. Conflicting binaries of physical relationships with the men in and out of her life, keeping true to philosophical and spiritual beliefs against homogenous thought, and the need for love, sometimes unrequited, all come into play throughout this album. A strong believer in the Buddhist monk Thich Nhat Hanh's lessons regarding the wave, Aiko plays with these notions of life being a journey ("…your whole life is on a ride") full of various events that could hinder one's growth and progression if one allows it. Believing that the "wave" never dies, Aiko challenges the idea that birth and death, beginnings and endings, continue to "sail" and pull one into certain directions, which is not only a consistent motif in the .sailing soul(s) and Sail Out series, but this album as well.
She expands on these beliefs with the second track, "W.A.Y.S.", complete with beat production that could mimic waves crashing from the ocean floor.  "W.A.Y.S." makes reference to her single "3:16AM," which Aiko believes is a time when she not only thinks more clearly, but when one can experience their deepest and darkest thoughts. She dedicates this song to her late brother Miyagi, who died in 2012 from a form of incurable cancer—the title on an acronym for his favorite phrase ("Why aren't you smiling?" – a joking sentiment he says to his Twitter followers while enduring chemotherapy). Aiko uses these words as empowerment during her weakest moments.
Starting with the lyrics,
"At 44 minutes to 4 [3:16]/An angel walked up to my door/Opened the windows to my soul/Told me he thinks I should know/That there's no slowing down/As the globe spins 'round and 'round/You gotta keep going…"
Aiko sets the pace for the album drawing inspiration from the two main positive forces in her life, her brother Miyagi and her daughter ("This is for my brother/I do this for my daughter/That's why I keep going…).
This theme, however, does not remain constant, as she comprehensively points out the roadblocks on her path to love and enlightenment with the darker  "To Love & Die," which features music collective The Cocaine 80's. Aiko makes reference to lyrical legend Tupac Shakur with the chorus, sermonizing the following ideology:
Cause where I'm from
We live by the love, die by the love
We live for the love, die for the love
I live for you, love, die for you, love
Aiko believes love to be her soul reason for existing, her reason for setting herself to sail, even if it leaves her lost and astray. "To Live & Die" also draws comparisons to Sade's "Soldier of Love," where love is used as armed weaponry against forces that may stand against it, a theme Aiko uses again on the track "Brave".
Other cultural references supplement the album, such as the 2004 cult film Eternal Sunshine of the Spotless Mind, represented on two tracks.  "Spotless Mind" paints her as a "wanderer" along with her mate, without any indication of how things will go.  She chalks it up to going with the flow of things while on her path, which later is repeated in every relationship she involves herself in:
I started as a love song/24 years in the making
Moving from place to place and/I never really settled down
Without a place to call home/I got so used to the changes
Moving from stranger to strangest/You should face it
I am crazy
"Spotless Mind" is one of two seminal events on Souled Out, where Aiko rationalizes her actions by dismissing them as "just the way things have always been" for her. As with previous songs, Aiko chooses to purge her negative memories through beats, speaking in-depth about her situations in order to spare herself pain in ways that Joel Barish and Clementine Kruczynski volunteered to do in Eternal Sunshine of the Spotless Mind.
Track 5 of Souled Out, "It's Cool", gives a jam-packed tutorial to the process Aiko goes through in her relationships with men.  Through the use of live instrumentation, she brings forth another binary she struggles with—"nothing" and "something"—meaning being one's "bed peace," or having something much more worthwhile, such as a relationship. "It's Cool" acts as a blanket of protection, in order for her not be hurt by wanting the latter when she needed someone to comfort her during a time of need ("We ain't gotta be nothing/It's true/I'd actually prefer it/Yeah, but it's on you…). She believes he is her soul mate and they could have a prosperous relationship, but then quickly proposes he must stake his position before she will, in order to save herself the torment of dealing with a breakup.
"It's Cool" segues well into the merciless "Lyin' King," which is akin to Aiko's breakout hit, "The Worst," on steroids. She is unmerciful when dealing with a cheating lover ("You will never know a good thing…") blaming everything from his callous nature to his upbringing as reason for his abrasive behavior ("I wish your mother/Loved you like I could've/That way you would've known how to love a woman… I wish your father would've stayed/I wish he never promised things/That never did come true"). Like a soldier of love, she touts that she will pull through unscathed due to dealing with things like this before ("But it's okay I'm going to find my way). Track 7 later takes this icy persona to another level on "Wading," where Aiko attempts to get back at her deceiving ex by moving on with a new suitor ("Picture me rollin'/ Out in the open/ With some other man I know/Thought you would notice/And you were hoping/Feelings wouldn't start to grow"). She uses wordplay, defining "wading" as moving through the "wave" with difficulty, to describe her struggles staying true with her ex, and later fights for love by choosing to "wait" for him, at least until her love turns cold ("I will be wading/for you/I will be waiting/till' I turn blue").
The listener continues on the path with Aiko through "The Pressure," as she takes us on a journey through a relationship that changes like phases of the moon, reflected in the accompanying visual produced by collaborator Childish Gambino. The "pressure" has multiple meanings, be it the pressure to start a new relationship, the pressure to stay in the relationship as it goes sour, and the pressure to move on to the next.
Aiko moves forward on her relationship path with "Brave."  Armored in love from her past tribulations, she warns her new admirer of her "broken heart" and the repercussions he may face because of it ("Broken hearts are made for two/One for me, and one for you"). Though she may feel apprehensive towards him at first ("…all the scars on my heart"), if he has the willpower to stand by her side, everything will work out ("But if you're a warrior, there's nothing to fear/There's nothing to fear"). "Brave" proves to be one of the more guileless tracks on the set, with Aiko unapologetically presenting herself as a damaged soul, proven weary in her journey to love ("You're so brave/Stone-cold crazy for loving me/And I'm amazed, I hope you make it out alive"). The lush string arrangements atmospherically support the feeling that all hope has been lost, leaving the listener with a fundamental consummation of not knowing what the next move will be..
The second reference to Eternal Sunshine of the Spotless Mind, "Eternal Sunshine," is supported by angelic piano riffs and pulsating undertones. Aiko uses this evocation for the seminal track of Souled Out, as she begins to realize that she can find sources of empowerment through the positive events that remained dormant in her consciousness when she was focused only on the pain ("Like the more that I breath/ and start to go slow/Of all the many things, I can only recall/All of the good things…"). This continues with the memories of her brother and her daughter Namiko, serving as a sound bite to the intro for the penultimate track, "Promises." Namiko accompanies Aiko on the track as a featured guest, displaying a beautiful call-and response between a mother providing lessons to her daughter. Aiko additionally paints a portrait of her brother as a guiding light towards her definitive enlightenment, which she later instills in her listeners.
The album concludes with "Pretty Bird (Freestyle)" featuring Chicago emcee Common. "This is all I have left in me…", spoken in the beginning lines, reaches listeners in similar situations and gived encouragement ("There's a blinding light inside of you/They can not deny you, Pretty bird"), while Common acts as the narrator, offering an afterword in how to take in the words of Aiko and apply to their own situations. She ends the album with the simple words, "Let me hear that back…", insinuating a full 360° circle from where she began. Although not necessarily aligned to the conceptual nature of Souled Out's standard edition, the deluxe edition not only features an alternate cover, but also two additional tracks, "Remember" and "Blue Dream," plus two bonus tracks when purchased either as a Target store exclusive or in the United Kingdom ("Beautiful Ruin" and an acoustic version of "You Vs. Them" from the .sailing soul(s) mixtape).
Souled Out proves to be an artistic masterpiece that cohesively lives up to expectations for Jhené Aiko. Journeying the experiences of a young girl, matured into a woman, Souled Out acts as an introspective [wo]manifesto that draws positive parallels to singer/songwriter Frank Ocean's Channel Orange with its superb writing and emotive qualities, along with UK singer-songwriter James Blake's Overgrown with its genre-bending influences and mood-driven melodicism. Aiko stakes her claim as a progressive force, accompanied by artists who are unapologetic in their experimentation with different genres such as TDE's SZA, UK singer-songwriters FKA twigs, James Blake and Sampha, and Canadian acts The Weeknd and Drake. Aiko accomplishes this while keeping a consistent aesthetic throughout the album, working with producers ranging from longtime collaborators Fisticuffs and No I.D. (executive producer of the album), along with Dot Da Genius, Woodro Skillson (both frequent producers of Kid Cudi), Key Wane (Big Sean, Drake, Beyoncé), Thundercat (Flying Lotus), and Clams Casino (A$AP Rocky, Mac Miller, and The Weeknd).
Souled Out remains one of the top albums to be released in 2014, and is highly recommended for those who are fans of not only Aiko, but who love albums that are both sonically alluring, evocative in language, and avant-garde in their approach to both controversial themes and philosophical ideologies through the use of autobiographical narratives.
Reviewed by Floyd Daniel Hobson