Title: Jetlagger
Artist: Bette Smith
Label: Big Legal Mess
Format: CD, MP3
Release date: September 29, 2017
"The Gospel According to Bette" is the most apt refrain one can give to Bette Smith's debut album, Jetlagger. Showcasing a gritty, booming voice well fit for her pulpit of southern soul preachin', Smith follows in the likeness of icons such as Etta James and Tina Turner, churning out message after emotional message in her razor-edged style.
A native of Bedford-Stuyvesant, Brooklyn, Smith began her love of music at an early age, singing in her church choir at the tender age of 5. Her path to secular composition took her through music therapy classes as part of her curriculum within Colombia University School of Social Work, and into the 9-5 grind as she wrestled with her longing for musical performance outside of the clerical sphere. Her older brother Jimmy, who succumbed to kidney complications in 2013, gave his approval, offering final words of encouragement that resonated with Smith long after his passing. She formed her band slowly, but once complete she wouldn't turn down any gig—"I'd play a senior center one day, a street fair the next." Her perseverance paid off, and as a token to her brother's memory, she proudly wears the color yellow on stage and in her music videos.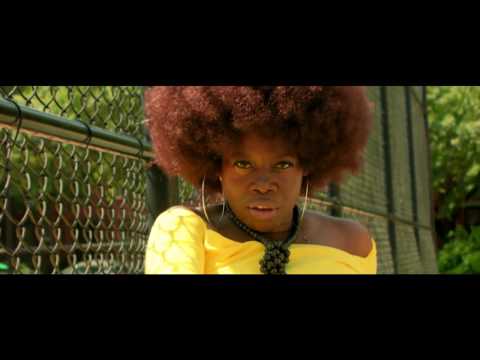 Smith begins her offering of soul-searching, lyrical melodies with "I Will Feed You," which starts out with a choir of background voices slowly giving way to Smith's musings of unrequited love. The next track, "Jetlagger," not only allows Smith to growl her way into her listener's hearts but also to prove her standing in the vintage soul-inspired world. "Durty Hustlin'" and "Shackle & Chain" are as diverse as their titles suggest. "Do Your Thing" makes use of strong horns, a driving bass and a winding tempo that allows Smith to do her own thing, in her own unique way. But it is her psalm "Manchild" that preaches to Smith's audience most fervently, warning from its opening chords she "don't want nobody tellin' me what to do," she "just want a manchild, I can teach my lovin' to."
Modern soul is Bette Smith's gospel truth, proving when it comes to down-home, soul-searching tunes, nothing beats a classic sermon like Jetlagger.
Reviewed by Amy Aiyegbusi