Title: Live in Cuba
Artist: Jazz at Lincoln Center Orchestra with Wynton Marsalis
Label: Blue Engine Records
Formats: CD, MP3
Release date: August 21, 2015
It is perhaps Dizzy Gillespie who is most often credited with introducing Cuban influences into the mainstream jazz repertoire, in large part through his signature Afro-Cuban tunes such as "A Night in Tunisia," "Manteca," and "Things to Come."  An energetic version of the last of these is included on Jazz at Lincoln Center Orchestra's latest release Live in Cuba, and perhaps best exemplifies the aim of this particular release from the house band at Lincoln Center, an institution that benefited greatly from Gillespie's involvement at its inception, even naming their signature nightclub "Dizzy's Club Coca-Cola."  The first release by Blue Engine records, Lincoln Center's in-house label, the 2-disc set Live in Cuba calls attention to the relationships between jazz and Cuban music and documents an historic set of concerts made possible by President Obama's easing of travel restrictions between the US and Cuba.
This set contains both new compositions as well as recordings of tunes by household names in jazz, including Gillespie and Duke Ellington.  Several numbers beg listeners' close attention, including "2/3's Adventure," composed and arranged by the orchestra's bassist Carlos Henriquez and which alternates between Afro-Cuban rhythms and medium-up swing, showcasing the skills of pianist Dan Nimmer, trumpeter Marcus Printup, and Henriquez as they blow at various moments throughout the course of the complex arrangement, which features several shout choruses and abrupt changes in the song's rhythmic propulsion.  Drummer Ali Jackson's beautiful arrangement of the Latin standard "Como Fue" is also included, with legendary Cuban pianist and singer Bobby Carcasses leading the band on vocals.  Another highlight of this 2-disc set is "Limbo Jazz," a medium-tempo number by Duke Ellington, featuring trumpeter Ryan Kisor providing muted trumpet punctuation and a laid-back solo on the Latin-tinged number, and a bebop-inflected solo by baritone saxophonist Joe Temperley.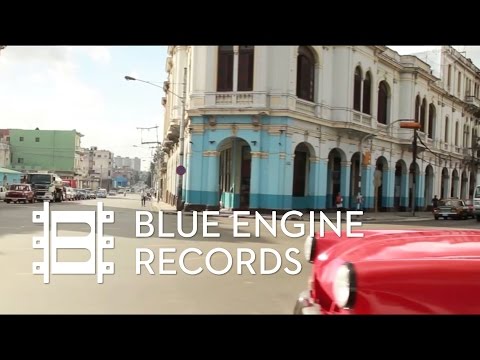 Live in Cuba is a compelling document of the loosening of trade restrictions between Cuba and the US, as well as a compelling case study of the continuing vitality of Afro-Cuban jazz.  The wealth and quality of the arrangements on these discs are certainly up to the high standards of the Jazz at Lincoln Center Orchestra, and this album is a thoroughly enjoyable set by one of the top big bands in the world.
Listen on Spotify here.
Reviewed by Matthew Alley