Title: Handful of Keys
Artist: Jazz at Lincoln Center Orchestra with Wynton Marsalis
Label: Blue Engine
Formats: CD, MP3
Release date: September 15, 2017
The latest release from the Jazz at Lincoln Center Orchestra with Wynton Marsalis, Handful of Keys, features pianists Joey Alexander, Dick Hyman, Myra Melford, Dan Nimmer, Helen Sung, and Isaiah J. Thompson. According to the liner notes by Myra Melford, "this concert was an 'encapsulated history' exploring the many rich traditions and styles that define jazz piano today." By showcasing a multi-generational group (ranging from ages 13 to 89), this album does an outstanding job at presenting 100 years of jazz piano.
The words phenomenal and exhilarating come to mind when describing this project, with each featured pianist offering a different layer of excitement. Beginning with Dick Hyman's arrangement of "Jingles" by James P. Johnson, the listener is shown a glimpse into the past while given a taste of Hyman's personality. His flawless execution of intricate passages during this performance demonstrates his dexterity on the piano, and his brilliance in jazz. "Four By Five" captures the spirit of McCoy Tyner, while demonstrating Helen Sung's creativity as a pianist and arranger. Fragments of Tyner's vocabulary (pentatonic and quartal harmony) are heard in Sung's solo, but what's even more interesting is the way Tyner's vocabulary is incorporated in the melodic phrases of the horn section.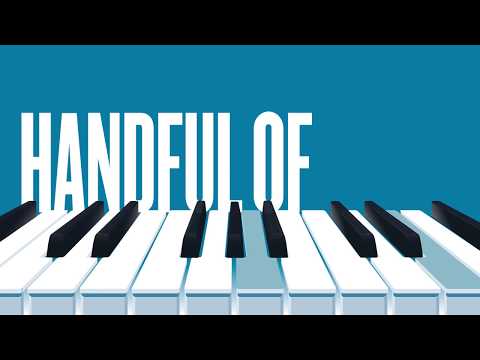 Joey Alexander's heartfelt performance on Bill Evans' "Very Early" provides excitement through his use of melodic and rhythmic motivic development (in the style of Evans), while Myra Melford's use of Afro-Cuban montuno patterns and rhythm blended with free improvisational concepts on "The Strawberry" inspires us to dance. Isaiah J. Thompson's magnificent tribute to pianist Oscar Peterson, "Hymn To Freedom," takes us on a musical journey displaying virtuosic melodic lines and block chords reminiscent of Peterson. Lastly, but certainly not least, pianist Dan Nimmer of the Jazz at Lincoln Center Orchestra performs a fabulous rendition of Wynton Kelly's "Temperance," displaying his technical abilities and finesse for jazz piano while capturing the light and expressive style of Kelly.
While this album features jazz pianists, we cannot neglect the role of the Jazz at Lincoln Center Orchestra. The ensemble does not miss a beat moving from one style to another. The precision of notes, the time-feel, and the overall sound of the collective ensemble displays a high level of musicianship and professionalism, while providing support for the featured pianists.
Handful of Keys is an album that honors the jazz tradition and legacy of past pianists, while contributing new interpretations and arrangements to ensure the continuing longevity of the genre.
Reviewed by Jamaal Baptiste