Title: Jesus Revealed
Artist: Jason Nelson
Label: RCA Records
Format: CD and MP3
Release date: January 16, 2015
Jason Nelson  has been described on iTunes as a "worship leader, producer, multi-instrumentalist, and soulful contemporary singer/songwriter." A factor that is pivotal in the making of his recent album, Jesus Revealed, is the conspicuous and fiery desire to project his gospel music as a passionate worship of God. This spiritual keenness was already apparent in July 2014 when he released the single, "I Am" (track 5), a cool worship song that "personifies God speaking to his people of His perfect ability and power through Jason's voice" (New Release Today)––a theme that seems to run through the entire album in variety of ways.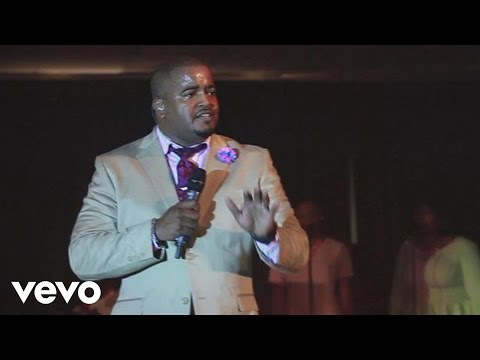 However, what is intriguing about Jesus Revealed is its heterogeneity of styles. Listening to "Right In This Place" one gets an impression––given its very hot and upbeat tempo––of being transported to the arena of techno, until the chorus enters with a homophony that seems to betray immediately the religious trajectory of the track. On the other hand, the preceding track "So In Love" has a gentle swing with string accompaniment that is characteristic of bluegrass.  "I See the Lord" features the worship-inviting voice of Tasha Page-Lockhart, a well-known Christian R&B and urban contemporary gospel artist and musician who is famous for winning the Sunday Best gospel singing competition for consecutive six seasons. The ensuing track (10), "The Lamb," has every mien of worship, accompanied as it were by only a piano.
Other tracks include the "Opening – God Is Great" (1), "Pour Out Your Spirit" (2), "Can't Stop Calling" (3), "Way Maker" (4), "Jesus Revealed" (6), "Never Ending Worship" (7), "I Can Run" (8), "There Is Something About That Name" (11), "I'm In Love With You (Intro)" ( 12), "I'm In Love With You" (13), "Shout Praise" (14), "In This Place" (15).
According to Jason Nelson's website, "he pastors the Greater Bethlehem Temple Church, a thriving ministry in Randallstown, Maryland; however he is one of the most recognized voices in gospel music and is considered to possess a rare gift in the Body of Christ as he releases the power of the presence of God." This summary is testimony of the high powered spiritual experience that one can expect to have while listening to Jesus Revealed.
Reviewed by Jude Orakwe