Title: Work Songs
Artist: Jaimeo Brown Transcendence
Label: Motéma
Release date: February 12, 2016
Format: CD, MP3
The Jaimeo Brown Transcendence is comprised of two hot shot studio musicians–drummer Jaimeo Brown and guitarist Chris Sholar– both of who have numerous recording and live performance credits under their belts.  Brown has worked with Stevie Wonder, Carlos Santana and Q-Tip; Sholar has played with everyone from Dr. Dre to Beyoncé, and won a Grammy for his work on Kanye West and Jay Z's Watch the Throne.  These two musicians have been able to participate in such a wide variety of music-making in large part due to their formidable chops and versatility,  which are amply displayed on Work Songs.
While it may be technically useful to classify this album as a jazz release due to both the emphasis on improvisation and its largely instrumental textures, Work Songs will likely be a singular release in any this year, regardless of what category a given listener may assign it.  Based largely on pre-recorded samples and digital soundscapes (more about this in a moment), Brown and Sholar use existing music and found sounds as a template over which they have composed melodies and improvisations.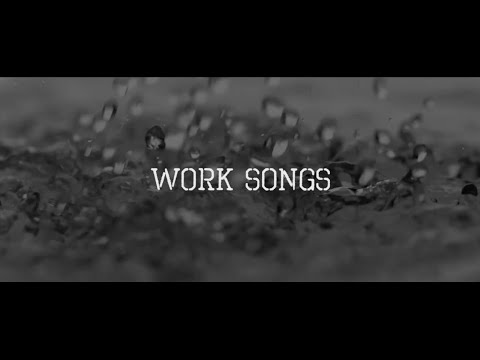 Implied in the album's title is the music of labor, a concept diffused throughout the album's myriad samples, which are of various songs and sounds of people working. The group's official press release frames this as "a call to action, a call to transcend: transcend traditional limits of creativity; transcend oppression; transcend to come together through the essential humanity that unites us,"  although any explanation of how this music may actually lead us do this is implicit at best.  There is also a question about the sources of these samples–have the laborers sampled for this release credited or compensated for their work?  While the utopian idea of art as a means to voice social concerns certainly nice in theory, one must wonder if the Jaimeo Brown Transcendence practiced what they preach in their vague notions about solidarity with everyday laborers.  As the press materials that I have are unclear on that point, I will give the group the benefit of the doubt–however, artistic projects that preach social justice but don't practice it are more common than they ought to be.
That issue aside, however, Work Songs features some creative playing by these musicians.  From Brown's delicate drum strokes on "Hidden Angel" to Sholar's dramatic distorted guitar freak outs on "For Mama Lucy," the duo showcases its dynamic sensitivity and improvisatory range.  The excellent saxophonists Jaleel Shaw and JD Allen make appearances on several tracks (even quoting "Whistle While You Work" on "Lazarus" in a humorous moment on an album that otherwise takes itself pretty seriously). Lester Chambers (vocals) Gee's Bend Quilters, and keyboardists BIGYUKI and James Francies also are featured on this record.  Each of these musicians does an excellent job weaving their contribution into the album's tapestry of sampled and electronically generated sounds, which is especially important due to Work Songs' dependence on ambiance over composed tunes as such. Most of the music here lies in the textures and arrangements, both of which the Jaimeo Brown Transcendence has a solid grasp upon, even if the group's politics seem vague at times.
Reviewed by Matthew Alley