Title: Everythangs Corrupt
Artist: Ice Cube
Label: Lench Mob/Interscope
Format: CD, Digital
Release date: December 7, 2018
O'Shea Jackson, aka Ice Cube, has been around forever and that is not a figure of speech. Depending on your age and generation, you know the name from some form of entertainment. For many, Cube came to our attention with the group NWA. After he departed NWA, he went solo and released what some believe to be his best work, the album AmeriKKKa's Most Wanted. I will get back to that later. He also helped launch careers for Yo Yo and Da Lynch Mob. Cube then went Hollywood, where Boyz In The Hood and the classic Barbershop films introduced him to another audience. Cube has even ventured into sports with his 3-on-3 basketball league. With the release of the biopic Straight Outta Compton a few years ago and his induction into the Rock and Roll Hall of Fame, it appears all has come full circle for the man who once referred to himself as "the Nigga you love to hate."
Everythangs Corrupt is Ice Cube's tenth studio album. Cube has never been one to be braggadocio on the mic, so if you're new to his flow, sorry. The album opens with the track "Super OG," offering 38 seconds of Cube telling us what we already know. "The world is F-up," says Cube and at the end, a reference to Colin K "always down to take a knee." "Arrest the President" is an OG low rider jam, putting 45 on notice as Cube shouts, "arrest the President, you got the evidence." I haven't heard this much disgust aimed at our Commander-in-Chief since Stevie Wonder's 1974 release, "You Haven't Done Nothing," aimed at Richard Nixon. "Chase the Bully" is another anti-Trump anthem, with Cube rapping about white privilege on display and dissing those who supported 45. Are they the bully? According to Cube, yes. Stay ready.
Need something lighter? "Ice Cube got That New Funkadelic":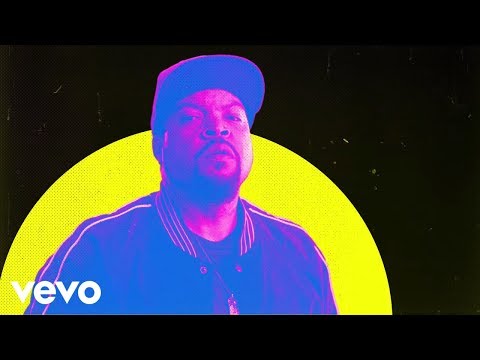 Everythangs Corrupt isn't trying to come at you like Meek Mill or Kendrick Lamar. Cube is keeping it 100% gangsta. Comparing this album to AmeriKKKa's Most Wanted would be blasphemy, and no track can compare to "No Vaseline" or "Wicked." Ice Cube has so much on his plate, it would not surprise me if this was his last stab at the game he helped build. I guess we just have to sit back and see.
Reviewed by Eddie Bowman