Title:  Hymns for the Rebel Soul
Artist:  Rocky Dawuni
Label:  Aquarian Records
Formats:  CD, MP3
Release date:  June 15, 2010
–
Ghanaian artist Rocky Dawuni combines reggae with various world music influences on this rich collection centered around conscious lyrics and diverse arrangements. Still a bit under the mainstream cultural radar (Wikipedia, for example, has no Rocky Dawuni article—yet), Dawuni's deft touch and expressive voice constitute a modern reggae treasure as his work reflects roots reggae influences in an updated cosmopolitan style.
Following the opening track, "Download the Revolution," is Dawuni's "African Reggae Fever," a call to the faithful of Rastafari to unite across the diaspora and embrace the all-encompassing love of all humanity that Bob Marley promoted. It's an upbeat, infectious song of joy and Duwani's acrobatic skanking in the video for the song creates an entirely entertaining experience: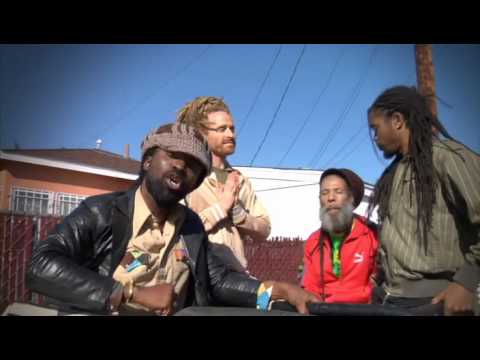 "Jerusalem" is a more serious but no less enjoyable musical excursion in a mid-tempo reggae arrangement in which hints of Marley again shine through. But other influences are no less noticeable and enjoyable. The instrumentation on "Jerusalem" combines Middle Eastern influences―notably Dumbek rhythms that are reminiscent of, but distinct from the Nyabinghi drums that accent much Jamaican roots reggae―with shimmering layers of disparate influences. One hears pronounced hints of Scandinavian music, which is no real surprise given that Dawuni has toured with Finnish musicians and employs a Finnish folk flute to good effect in his band.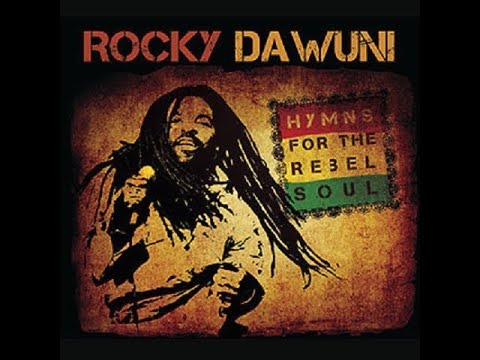 This is truly world music at its best in that the resulting songs are seamlessly rendered and the whole of the album creates a consistent musical feel in support of Dawuni's socially conscious lyrics. The artist is well known for his willingness to address issues like the effects of poverty in Africa and the spread of AIDS―not, unfortunately, a universal attribute of pop musicians. Dawuni is a musician of extraordinary reach and wide vision as witnessed in his version of John Lennon's "Well, Well, Well" on the Instant Karma: The Amnesty International Campaign to Save Darfur album.
The rest of the songs on this set ("Extraordinary Woman," "Walls Tumblin' Down," "Master Plan," "Road To Destiny," "Freefall," "Walk the Talk," "Heads Up High," and "Take It Slow (Love, Love, Love)") are equally well-realized and mark this album as a must-have item for reggae collections and world music fans.
Reviewed by Mike Tribby