Title: How I Got Over
Artist: The Roots
Label: Def Jam
Catalog No.:  B0013085-02
Formats:  CD, MP3
Release date:  June 22, 2010
_
Black Thought croons his way over Dice Raw's choruses of the title cut, switching effortlessly to rap in the verses. It's a microcosm for the whole record.  On their 9th studio release, The Roots once again position themselves as the simultaneous misfits and masters of hip hop. Unlike their previous few releases, however, How I Got Over has appeal for a broader audience than most of their records, and I daresay some serious danceability. The live version of this title track from the Late Show with Jimmy Fallon is five minutes of pure joy that would have made the Godfather of Soul proud.
The collaborators are not the usual suspects for The Roots, but they are consistent with the band's recent turn toward different audiences and festival performances.  The Monsters of Folk play a tender intro to "Dear God 2.0" that is more My Morning Jacket than hip hop.  Patty Crash and Joanna Newsome sing melancholy choruses on "The Day" and "Right On," respectively. Black Thought's verses and ?uestlove's hard-hitting grooves drive John Legend's sound on "Doin' It Again" and "The Fire," the latter of which is the most convincing pop-appeal collaboration on the record. With every Roots album, we always wonder how they will continue such quality content, no matter which direction they go. They do it again on this record, and the lyric "Dear diary, the fans still swear by me" says they know exactly what they're doing.
Still, the tastiest tracks here are pretty much straight up Roots Crew material. Dice Raw sings groovy, almost Marvin Gaye-like choruses on "Walk Alone," "Radio Daze," and "How I Got Over." Most hip hop groups could never get away with becoming a house band on a network late night show without being seen as total sellouts, but The Roots seem to have made the transition gracefully. They still put out the most thoughtful hip hop on the market, and now they do it with even more live swagger than ever before.
Following is a video of the single, How I Got Over ((C) 2009 The Island Def Jam Music Group):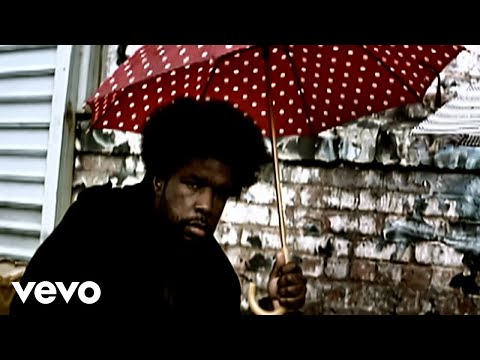 Reviewed by Peter Hoesing