Title: Honeydripper (feature film)
Writer, Director: John Sayles
Producer: Maggie Renzi
December traditionally brings a wave of new releases at the box office, and this year is no exception. One that I am particularly anxious to see is Honeydripper, a new film by John Sayles that premiered at the Toronto International Film Festival on September 10 and is scheduled for limited release on December 28. Here's the official synopsis:
"Iconoclastic filmmaker John Sayles, in his 16th feature film, continues his extraordinary examination of the complexities and shifting identities of American sub-cultures in the new film Honeydripper. With his usual understated intelligence, Sayles uses the rhythms of the citizens of Harmony, Alabama to immerse the audience into the world of the Jim Crow south. It's a fable about the birth of rock n' roll- a quintessentially American subject, but with a fidelity to time and temperament that is unusual in an American director.
It's 1950 and it's a make or break weekend for Tyrone Purvis (Danny Glover), the proprietor of the Honeydripper Lounge. Deep in debt, Tyrone is desperate to bring back the crowds that used to come to his place. He decides to lay off his long-time blues singer Bertha Mae, and announces that he's hired a famous guitar player, Guitar Sam, for a one night only gig in order to save the club.
Into town drifts Sonny Blake, a young man with nothing to his name but big dreams and the guitar case in his hand. Rejected by Tyrone when he applies to play at the Honeydripper, he is intercepted by the corrupt local Sheriff, arrested for vagrancy and rented out as an unpaid cotton picker to the highest bidder. But when Tyrone's ace-in-the-hole fails to materialize at the train station, his desperation leads him back to Sonny and the strange, wire-dangling object in his guitar case. The Honeydripper lounge is all set to play its part in rock n' roll history."
Sayles' has a fascination with the genesis of rock 'n roll, and wanted to find a way to capture this pivital event in his film. "There was no single moment when R&B, blues, gospel, jazz, and country all came together to create this thing called rock 'n roll," he said, "but a big change came with the advent of the electric guitar. Before that, the piano ruled—it produced a lot more sound than a little acoustic guitar. Suddenly, a poor boy like Sonny (Gary Clark Jr.) could travel around with a portable, cheap, high-volume electric guitar and peel the paint off the walls."
Here's the trailer: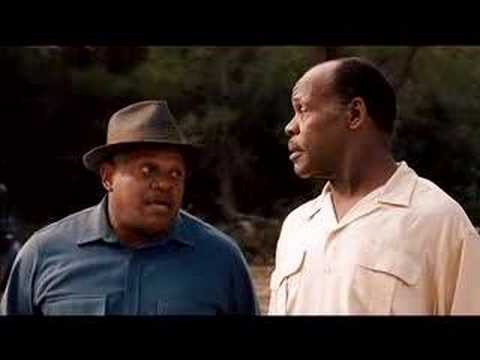 If this isn't enough to entice you, then check out the all-star cast. Taking on the role of Sonny Blake in his movie debut is singer/guitarist and Texas native Gary Clark Jr. The incredibly talented Clark has been playing professionally since the age of fourteen (which I gather was not more then 7-8 years ago), was recently named Best Blues Artist at the Austin Music Awards, and has opened for the likes of Gatemouth Brown, Jimmie Vaughan, Bobby Bland and Joe Ely. Over the summer he's been touring with the Honeydripper All-Star Band, and a clip of their 6/19/07 NYC performance was recently mounted on YouTube: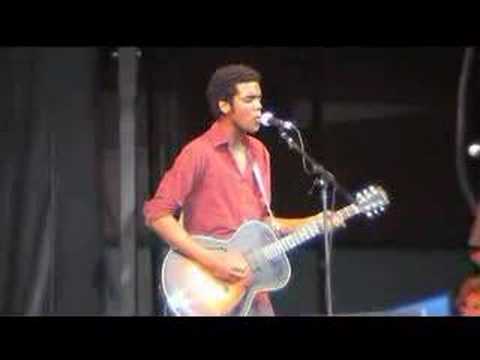 In the juicy role of Bertha Mae Spivey is none other than Dr. Mable John, the former Stax recording artist and onetime leader of the Raelettes (Ray Charles' back-up group). Metalmouth Sims is played by Mississippi born harmonica player Arthur Lee Williams, who cut his teeth in Chicago and went on to play with Muddy Waters, Elmore James and Eddie Taylor. Blues guitarist Keb Mo, whose 2006 album Suitcase was a break out hit, also makes his film debut in the role of Possum. Tenor saxophonist Eddie Shaw, who has performed with Hound Dog Taylor, Otis Rush, Muddy Waters, and Howlin' Wolf, also has a cameo role as Time Trenier.
Sayles also made good use of local talent, including members of the New Beginnings Ministry Choir in Greenville, Alabama. According to producer Maggie Renzi, "We asked New Beginnings to give us their best singers, and Wow! We couldn't have duplicated that sound. The local people have the right accents, the looks—I had a crowd of extras, and after they got through with wardrobe and styling, I asked them to raise their hands if they looked just like old photos of their parents and grandparents. Every hand went up."
WOW, indeed! I must remember to call the local theater and push to get this gem in the queue a.s.a.p. For more information, visit the film's official website. As for Gary Clark Jr., his latest release, Tribute, is apparently only available via his website and CD Baby. I predict that will change mighty fast. A fourth CD is said to be in the works and will presumably be picked up by a major label.
Posted by Brenda Nelson-Strauss