Title: Only One in the World
Artist: Heather Headley
Label: In:ciite Media
Format: CD, MP3
Release date: September 25, 2012
It seems that Heather Headley wanted to summarize her music career with her latest album, Only One in the World.  The Trinidadian-American singer started her career in 1997 as a Broadway singer in the role of Nala in Lion King.  Since then she's shown a wide range of musical skills in two R&B and one gospel-oriented albums.  On her new release, Headley showcases the vocal abilities that impressed her legions of Broadway fans, yet she continues to explore other dimensions as well.
In the promotion video for the album, Headley explains she wanted to record the songs she's grown to love performing over the years.  This includes a number of iconic covers, such as Hoobastank's 2004 hit single "The Reasons." Headley's rendition definitely surprises, as she completely changes this rock song into a majestic ballad with her deep, strong voice, but fans will surely understand her choice.  It is also refreshing to hear her interpretation of Brian McKnight's "One Last Cry," as she creates a more theatrical atmosphere for this well-known song.  And since Headley's currently starring in a musical adaptation of the Whitney Houston film, The Bodyguard, it's only fitting that she's included a cover of "Run to You."  She concludes the album with "Home" from The Wiz, once again returning to the Broadway stage for inspiration.
The album is also interspersed with new original songs, including "Hey Mama" and the title track, which reveals another side of Headley as a contemporary R&B singer: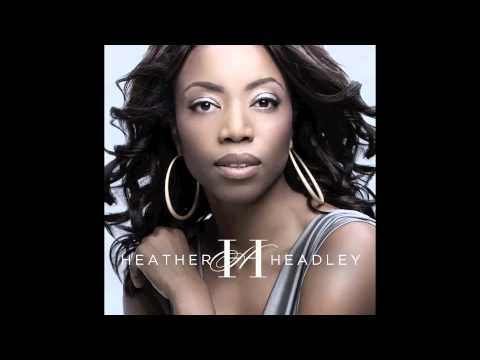 Heather Headley's Only One in the World is an indefinable album, lacking clear focus, but should still appeal to longtime fans.
Reviewed by Yukari Shinagawa