Title: Live in Berlin
Artist: Gregory Porter
Label: Eagle Rock Entertainment
Formats: DVD+ 2CD, Blu-ray +2CD, Digital
Release date: November 18, 2016
This live performance captured in a two-CD/DVD set is an exciting release for Gregory Porter fans. His concert, performed on May 16, 2016, was filmed at the Philharmonie in Berlin and featured favorites from his albums: Water (2010), Be Good (2012), the Grammy Award-winning Liquid Spirit (2013), and his most recent album, Take Me To The Alley (2016).
Though live performances lack the creative production liberties that exist in studio recordings, the DVD and CD combination set allows fans to witness Porter's talent and his love of performance as he serenades his audience. The staging of the Philharmonie is minimalist and intimate with simple lighting and just enough space for Porter and his band: pianist Chip Crawford, drummer Emanuel Harrold, double bassist Jahmal Nichols, and saxophonist Tivon Pennicott. The audience surrounds the stage at all angles, drawing their focus towards the music.
Blending influences of jazz, gospel, blues, and soul, Porter wields his voice with deep control and gentleness. "Be Good (Lion's Song)," "Take Me To the Alley," "Hey Laura," and his encore song, "Water Under Bridges," each beautifully demonstrate his creative imagination and themes of love and fond memories.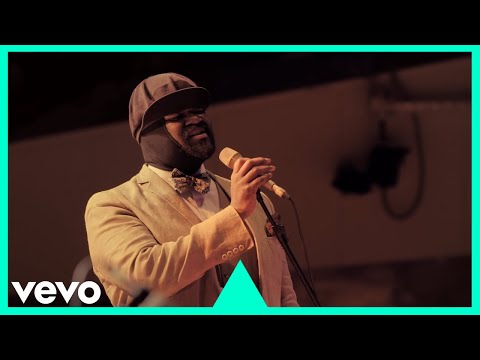 Porter and his band approach "Holding On," "Liquid Spirit," "1960 What?," and his second encore song, "Free," with increased energy and instrumental experimentation—calling attention to themes of racial oppression, collective pain, freedom, and hope for a stronger future. Occasionally during the performance, the film returns to a moving train car where Porter reflects on the meaning behind certain songs. Porter explains, "'1960 What?' is a documentary in a way, it's protest, but it's not what I want to happen, it's what did happen." The song encompasses the many places and people affected during this decade of racial unrest in the United States.
This live concert is an excellent collection of music by Gregory Porter. His performance is moving, entertaining, and surely even better in person.
Reviewed by Jennie Williams