Title: Graceland: 25th Anniversary Edition
Artist: Paul Simon
Label: Sony Legacy
Formats:  Collector's Edition box set (3 CDs + DVD + books), Anniversary Edition (CD + DVD)
Release date:  June 5, 2012
It is amazing to think that when Paul Simon set out for South Africa in 1985 with producer Roy Halee that he didn't have any songs in his notebook. Inspired initially by a cassette tape of Soweto street music passed along to him by another singer/songwriter, he made a bold decision to record rhythm tracks with local musicians.  Add in the political tension and subsequent controversy resulting from Simon's decision to travel to South Africa in apparent violation of cultural sanctions meant to punish the nation's leaders for their racist apartheid policy, and his decision seems even more daring.
Working closely with a group of South African musicians who otherwise would likely have continued to perform in relative obscurity, as well as Senegalese singer Youssou N'Dour,  Louisiana zydeco musicians, and Los Lobos, Simon created the classic, Grammy winning record Graceland.  It was a successful amalgam of African pop with several American musical forms, and contributed to creating a musical category—at least in the United States—known as world music. It also introduced us to Ladysmith Black Mambazo, among others.
Graceland: 25th Anniversary Edition not only tells the story well, through two DVDs (the documentary film Under African Skies with extended bonus interviews and a 1987 concert filmed in Zimbabwe), an 80-page book, and a reproduction of Simon's handwritten lyrics pad, but it also strangely serves as a testament to how much our world has changed.
Economic and cultural sanctions against South Africa that had been encouraged since the 1950s and passed by the United Nations in 1980 were largely unused as a tactic to elicit change internationally. Today, sanctions are more commonly employed in places such as Syria, Iran and North Korea. It is interesting to reflect whether someone could embark on a similar project today that would have had the same kind of impact on society and global politics that Simon's project had. While others, including Steven Van Zandt and Artists Against Apartheid, had tried to raise awareness through the Sun City album, Simon introduced us to the people living and creating beauty within a national nightmare.
Taking in the 25th anniversary box set, which also includes a remastered version of the original record and a CD of demos, is like opening a time capsule. Nelson Mandela was still in prison and white political leaders were grasping to retain power. There is a scene on the DVD that shows a political poster supporting strongman Robert Mugabe, which today seems a contradiction.
With the exception of the book and lyrics notepad, most everything in the 25th anniversary special edition of Graceland has been released before. The original album was re-released as a special version in 2004 and the music and beats punch out the speakers. Songs such as "Graceland," "Homeless" and "Diamonds on the Soles of Her Shoes" remain as vibrant today as when they were originally heard.
The second disc has five demos or early versions of Graceland material. While three of the songs—"Homeless," "Diamonds On The Soles Of her Shoes" and "All Around The World"—have been released before, demos of "Crazy Love" and "You Can Call Me Al" are new and provide a glimpse into Paul Simon's creative process (which you can follow through the lyrics pad that's included).  The second CD also includes a nine and half minute track, "The Story of Graceland," in which Simon reflects on the making of the album.  Some critics of Simon will find that he does not evade the questions about why he chose to travel to South Africa without the support of the African National Congress and other anti-apartheid advocates.
The highlight of the set is Under African Skies, a documentary made by Joe Berlinger, director of the unflinching films Paradise Lost, Brother's Keeper and Crude. It presents an effective history lesson about the political climate, not only through Simon's eyes, but from the perspective of Dali Tambo, ANC member and founder of Artists Against Apartheid.
Following is the official trailer for Under African Skies: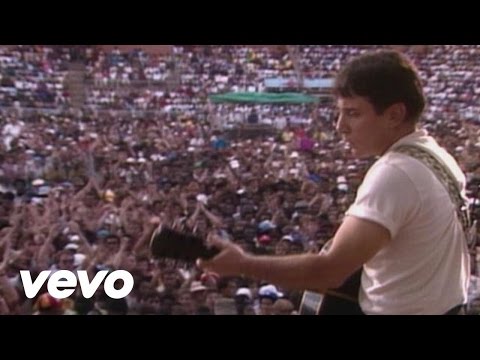 We also get to come full circle as the film follows Simon back to South Africa in 2011, where he reunited with the musicians he performed with on Graceland. Thankfully, it is a very different place but the message of the music still resonates.
Reviewed by George Vlahakis II