Title: Strong as Glass
Artist: Goapele
Label: BMG
Formats: CD, MP3
Release date: October 21, 2014
American soul and R&B singer-songwriter Goapele has just released her fourth studio album, Strong as Glass, and it is shattering the music scene with fresh hip-hop songs and slow jams. The 10-track CD, though short, is packed with hits that you can easily put on replay.
The first track and album namesake, "Strong as Glass," is a powerful and meaningful intro for the album, a sure hit with women all across the board. The song has a noticeable build-up of sound that adds strength, so by the end there's a full belt of instruments and vocals, making a stellar opening. Goapele knows how to keep her listeners entertained and does so by following up with "Hey Boy," which is an instant pop hit in my opinion. She simultaneously intertwines old time groove with classic instrumentals, topped off with the fresh addition of veteran rapper Snoop Dogg. Her smooth voice adds the perfect attitude to this fun, sexy, catchy song: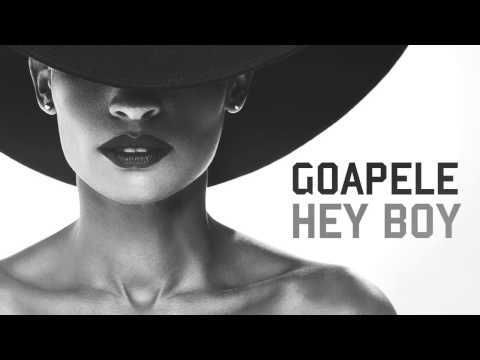 Goapele continues this trend with "Insanity," which opens with a classic R&B intro but digresses into relatable, honest relationship based lyrics that attract women of all ages. This track will want to make you close your eyes, sway, put a beat-snapping hand up in the air, and say, "Girl, I feel you!"
"Perfect" features more creative lyrics, such as "Too many souls have died/pretending that we're alright. Wish I could seep into your veins/take the pain away/be your great escape." The music is simple, but Goapele really shows off her vocal range that blends so well with a unique remix beat in the background. On her next track, "What in the World," the sophisticated diva introduces her first slow jam of the album, showing even more depth to her beautiful voice. This song will surely bring forth raw emotions from deep in your soul and is the gem of the album. Likewise, "Some Call It Love" takes a break from rough R&B beats and features more of a gospel sound. The listener can tell this is an emotional song for the singer and that transmits well through the flow of music.
"Last Days" is one of the more calming songs on Strong as Glass, with a minor psychedelic rhythm that corresponds well with the drawn out notes from Goapele. The final song, "Truth Is," is a solemn end to the album, though it picks up at the hook and continues into the chorus. Again, Goapele is so honest with her words singing: "Truth is/I don't really know about trust/but I know that I'm jaded/my patience is fading. And I don't really know about us/ but I hope we can braid it/ and make it." The song has such simple lyrics with just enough cleverness to make them interesting. "Truth Is" fades out for the last minute or so to silence, making you wish there was another song that would burst into your headphones.
Strong As Glass is another successful album from the classy, soulful singer Goapele. Fans and newcomers to her music should be very excited for what she comes up with next.
Reviewed by Briana Stewart