Title: City of Breath
Artist: FLūTRοNIX
Label: Flutronix Records
Format: EP CD, MP3
Release date: August 13, 2015
Brooklyn-based urban pop duo, Flutronix, released their third CD, City of Breath, just in time for the National Flute Association convention held this August in Washington, DC. Perhaps it was with this event in mind that inspired Nathalie Joachim and Allison Loggins-Hull to include original compositions and a pivotal 20th century flute work that highlights their classical training. That said, their now signature style that blends classical, hip hop, soul, electronic music, and more is still dominant on each track.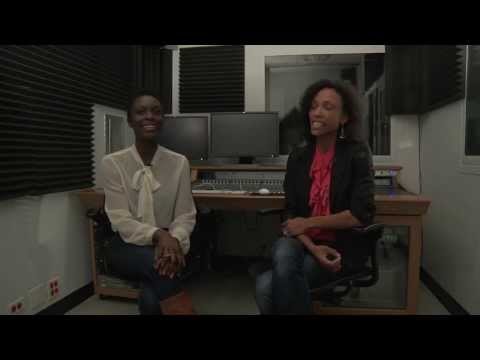 The first track, "She Is," begins not with flute but with one haunting but clear, resonant female voice which is later joined by the Melodia Women's Choir of NYC. It then transitions to the sultry sounds of the alto flute and flute blended with enchanting electronic backing, transporting the listener to another place and time. Their next original composition, "Flocks," demonstrates their precise and fluid technique with melodic fragments that swoop and climb through the flute's tessituras with the same ease as the feathered friends this work is intended to emulate. This is an acoustic version of the same work that appeared on their 2.0 CD. The sheet music is now available from Carl Fischer Music and is scored for four flutes and alto flute. Composed in 1982 by Steve Reich, "Vermont Counterpoint" is a minimalist work for a solo flutist (doubling on alto and piccolo) with 10 other flute parts pre-recorded on tape. With their extensive studio experience, Nathalie and Allison navigate the complexities of coordinating the rhythmically complex, repeated melodic fragments with great polish. Moreover, they are able to capture the subtle metric grooves that emerge as each fragment is layered on top of the others, creating a whole that sounds fresh and new in this offering.
The music comes to a repose in the final track, "Like a Storm (a tribute to Carol Wincenc)." Wincenc, in addition to being Natalie's flute teacher at Julliard and a Grammy award-winning flutist herself, has become a great champion of this duo. Our performers/composers present here nothing bombastic as one might expect from the title, but rather a simple duet comprised of a seamless lyrical melody accompanied by scale patterns reminiscent of etude work they might have done under Wincenc's tutelage. It is often punctuated by drum and triangle which I feel somewhat detracts from the beauty of the work. The storm fades away with flutes in Copland-esque harmonies.
Once again, these savvy ladies are raising the bar for any instrumentalists willing to push themselves to new possibilities of artistic endeavors. With pen and ink cover art by Natalie Cooperman, this CD is beautifully mastered at Avatar Studios in NYC and is available for download at Amazon and iTunes.
Listen on Spotify here.
Reviewed by Annette Farrington