Title: Fever: Little Willie John: A Fast Life, Mysterious Death and the Birth of Soul

Author: Susan Whitall, with Kevin John
Publisher: Titan Books
Formats:  Hardcover (214 p.); Kindle ed.
Release date:  June 21, 2011
"Willie John was one of the most brilliant singers you would ever want to come across, bar none. There are things that were great, there are things that were good.  Willie John was past great."―Sam Moore (quote from the dust jacket)
Detroit native Susan Whitall, former editor of Creem magazine and author of Women of Motown (1998), has done a great service to rhythm and blues scholarship with her new biography of Little Willie John.  By collaborating with Willie's son, Kevin John, Whitall had unfettered access to family photos and archives and was also able to interview various members of the John family, including Willie's sister Mable John, a former Motown recording artist and Raelette (Ray Charles' backup group).  Other musicians interviewed for the book include B.B. King, Bettye LaVette, Gladys Knight, Little Jimmy Scott, Sam Moore, Wilson Pickett, Little Richard, and Little Richard's original drummer Charles Connor (whose unpublished memoir at the Archives of African American Music and Culture was used as a primary source for the book).
Willie John was born in Arkansas in 1937 but spent his formative years in a project on the north side of Detroit dubbed "Cardboard Valley," where the John siblings attended several Holiness churches and formed a successful gospel troupe known as the United Five. The gregarious Willie had a natural talent, possessing even at a young age "a sensuous eerily mature voice full of depth and nuance . . . that came bursting out of his skinny chest" and could inspire "riotous behavior in church ladies." By the time he was twelve Willie had drifted over to the secular side, utilizing his considerable charisma singing the blues and jazz at local clubs, then sneaking back home before his father's midnight bed check. At fifteen, the five-foot four-inch singer was already becoming a hot commodity, attracting the likes of Count Basie and Lionel Hampton, who both wanted to take Willie on the road.  His parents declined, but allowed Willie to sign with local manager Harry Balk, and the rest is history.
Over the next decade, Little Willie John became a singing sensation, producing his first top 10 R&B hit "All Around the World" at the age of twenty, followed a year later by his signature song "Fever" which crossed over to the pop charts. His high-voltage stage show was legendary, made even more powerful in 1957 when he "inherited" the Upsetters from Little Richard, after Richard's return to gospel music. When sharing the Apollo Theater stage with his male contemporaries, Willie was known to "practically self-immolate" in his attempts to come out on top. According to Whitall, at his peak Willie "was one of the four most powerful black male entertainers in the business, along with Jackie Wilson, Sam Cooke, and James Brown." He'd sold "over seven million records for King and pulled in 100,000 dollars a year."
Willie's career began to falter, however, by the early 1960s. Drugs, excessive drinking, and the onslaught of the "British invasion" all factored into his downfall, which culminated in 1965 with a four year prison sentence in Washington State on a trumped up manslaughter charge. He was granted a brief parole in 1966 to make a final recording for producer H.B. Barnum (see review), but died two years later in the Washington State Penitentiary under mysterious circumstances (allegedly from pneumonia, though there is no record of treatment). He was only thirty years old.
Following is a book promo clip for Fever produced by W.E. A.L.L. B.E. Radio: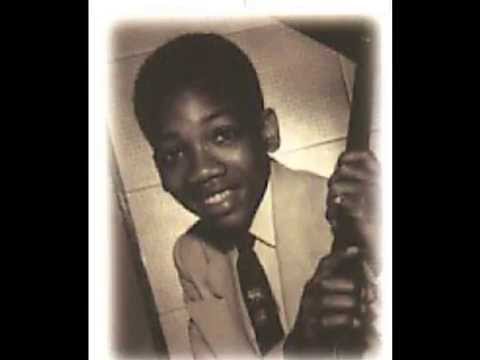 Joe Hunter remarked that there was "a direct line from Willie John―the energy, the soul, the dance moves―to James Brown and later, Michael Jackson."  But sadly, due to his untimely death and a dearth of live performance footage, Little Willie John does not hold a similar place in the collective consciousness.  At least his story has finally been told, and Whitall and Kevin John do the telling with great clarity and insight, from the streets of Detroit to the King Records studio in Cincinnati to the Apollo Theater in Harlem. Any fan of rhythm and blues, or the roots of rock and soul, or black popular music will thoroughly enjoy this biography of the late, great Little Willie John.
Reviewed by Brenda Nelson-Strauss