Title: Ferrari Boyz
Artists: Gucci Mane and Waka Flocka Flame
Label: 1017 Bricksquad/Warner Bros.
Formats: CD, MP3
Release Date: August 9th, 2011
As expected from the title of the album, Gucci and Waka attempt to reveal their lavish lifestyles with Ferrari Boyz. Both rappers originate from Georgia, the sixth zone to be specific. With this "street release" Gucci and Waka didn't try anything they hadn't done before; southern-style gangster rap with thumping, bass heavy, addicting beats. The lyrics and style of the entire album reflect a "larger than life" feel.
Ferrari Boyz gets help from other 1017 Bricksquad artists like Wooh Da Kid and Slim Dunkin. A majority of tracks were produced by Southside, the best friend of current popular super-producer Lex Luger, and his beats are truly addictive. The tracks roll and slap with thunderous percussion, and Gucci and Waka's southern rap styled lyrics lay over them well. The album moves well, making the listener anxious to hear what crazy sounding beat is coming next.
You should not expect Ferrari Boyz to be very emotionally moving or powerful; rather, you should just enjoy the clever similes and metaphors in Gucci and Waka's raps and the catchy production of Southside and legends Drumma Boy and Shawty Redd. "She Be Puttin On," the second single released featuring Slim Dunkin, is about an independent woman that Gucci and Waka lust for, and is definitely the stand out track. Following is the official video: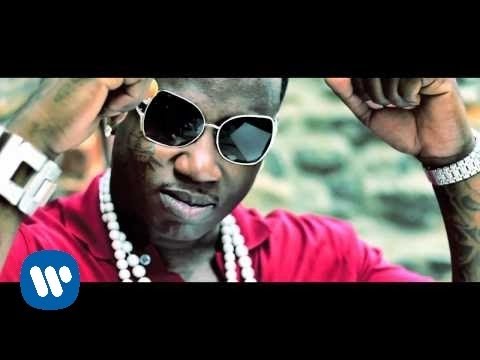 If you like any of Gucci and Waka's solo projects, this is a must have and will be popular among the crowd at any party.
Reviewed by Aaron Robinson