Title: No One Can Hear You Read
Artist: Erroll Garner
Producer/Director: Atticus Brady
Label: First Run Features
Format: DVD (B&W, Color, NTSC, Widescreen, 52 minutes)
Release date: April 9, 2013
Errol Garner: No One Can Hear You Read gives deeper insight into the famed "Misty" performer/composer, surveying his beginnings in Pittsburgh, Pennsylvania and the highlights of his 40-year career as a jazz pianist. Overall, the documentary focuses largely on his unique style of playing, his stage antics and joyful personality—there are endearing stories of his lengthy, orchestral introductions on stage and his rise to success—but only delves briefly into his personal life.
The documentary interweaves archival footage and recordings with the stories of family members—his sister Ruth Garner Moore provides insight into his youth—as well as musicians and friends including Woody Allen, Ahmad Jamal, Dick Hyman, George Avakian, and Ernest McCarty just to name a few.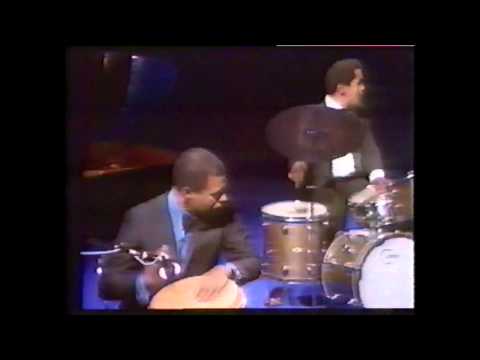 One of the highlights is the moment his sister provides the back-story for his most famous composition, "Misty." She explains that during an event that Garner thought would surely end his life, the melody for "Misty" came to him. After surviving, he immediately went to the studio to record the song that would go on to become a classic not just with avid jazz fans, but also touching those with only brief encounters with the genre.
The title "No One Can Hear You Read" is an Erroll Garner quote in response to those who questioned his lack of formal musical training. One could assume—and a few interviewees in this documentary do—that his detachment from written music was one of the driving forces behind his character as a pianist, the thrill of his performances, and his genius as a jazz composer.
Reviewed by Christina Harrison