Title: Migration Blues
Artist: Eric Bibb
Label: Stony Plain
Formats: CD, MP3
Release date: March 31, 2017
"Blues was born of forced migration"— Michael Jerome Browne
Award-winning blues singer/songwriter Eric Bibb has offered fans a new album almost every year since signing to Stony Plain Records in 2011, ranging from explorations of American roots music to cross-cultural collaborations. With a career now spanning five decades, the 65-year-old artist pulls no punches on his latest release, Migration Blues, an overtly political statement. As Bibb's explains, "Whether you're looking at a former sharecropper, hitchhiking from Clarksdale to Chicago in 1923, or an orphan from Aleppo, in a boat full of refugees in 2016—it's migration blues. With this album, I want to encourage us all to keep our minds and hearts wide open to the ongoing plight of refugees everywhere. As history shows, we all come from people who, at some time or another, had to move."  He goes on to add, "While pondering the current refugee crisis I found myself thinking about the Great Migration, which saw millions of African Americans leaving the brutal segregation and economic misery of the rural South for the industrial cities of the North. Making this connection is what inspired the new songs included here."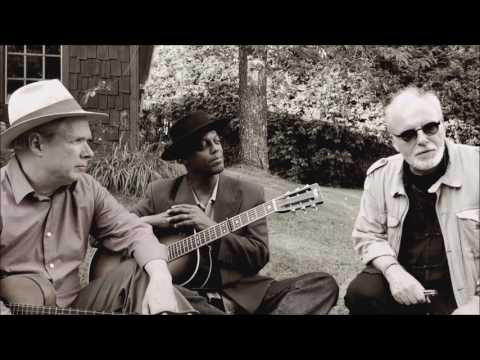 Migration Blues was jointly produced by Bibb (vocals, guitars, six-string banjo and contrabass guitar), Michael Jerome Browne (guitars, vocals, banjos, mandolin and triangle), and JJ Milteau (harmonica), who all contributed to the songwriting process and recording. One of those newly composed songs, the opening track "Refugee Moan," perfectly encapsulates the theme of the album. Drawing upon the roots of blues and gospel music by making use of a train metaphor, Bibb sings to the accompaniment of gourd banjo and harmonica:
If there's a train that will take me there
Take me where I can live in peace
Oh, Lord, take me onboard, don't leave me here
Let me ride that train.
From this point forward, the songs traverse time and space. "Delta Getaway" and "With a Dolla' In My Pocket" are drawn from stories about the perilous journey from Mississippi to Chicago, while "Diego's Blues" is about Mexican farm workers migrating to the Delta to replace those who fled north during the Great Migration. One of the most haunting tracks is "Prayin' For Shore," recounting contemporary journeys of refugees attempting to reach Europe by boat, and the many who drowned before achieving their goal:
In a ol' leaky boat / Somewhere on the sea
Tryin' to get away from the war
Welcome or not, we got to land soon
Oh, Lord – prayin' for shore.
The title track is an instrumental featuring Bibb on a resophonic 12-string guitar, Browne on a 12-string slide guitar, and Milteau on harmonica. This interlude offers listeners a much needed moment to take a deep breath and reflect on the many threads connecting the songs. Other stand out tracks include "We Had to Move," inspired by the life of James Brown, the instrumental "La Vie C'est Comme Un Oignon" referencing the expulsion of Acadians from Nova Scotia in the 1700s (ft. Browne on fiddle and ti-fer). Also included are several covers: Bob Dylan's "Masters of War," which unfortunately is still very relevant; Woody Guthrie's "This Land Is Your Land;" and an arrangement of the traditional spiritual "Mornin' Train," closing the album with the message that our final migration is to heaven, and everything else is transitory.
Migration Blues is a masterful album that's both timely and historical in nature with its exploration of journeys and diasporas, of the impact of migration on musical borrowings and innovations, and perhaps most important—our shared humanity.
Reviewed by Brenda Nelson-Strauss