Title: Jericho Road
Artist: Eric Bibb
Label: Stony Plain Music
Formats: CD, LP
Release date: November 5, 2013
Eric Bibb is a blues guitarist and vocalist who for over four decades has forged his own distinctive performance style that blends blues, gospel, and folk music sounds articulated with a smooth, clear vocal delivery, dynamic rhythmic guitar accompaniment and decidedly inspirational lyrics. His 2013 release, Jericho Road, was motivated by a text* discussing the last campaign of the late civil rights leader, Rev. Dr. Martin Luther King Jr., and his encouragement to freedom fighters to follow the example of the "good Samaritan" by helping those in need. This theme is succinctly illustrated in the single, "Have a Heart," in which Bibb tells a story of a poor family migrating to another country in hopes of a better standard of living, while also critiquing social and economic systems that maintain generational poverty in resource rich locations like those found on the continent of Africa. Moreover, Bibb and producer Glen Scott purposely create a "world music" sound employing West African derived string instruments like the kora and riti as well as intense vocalizations performed by Senegalese artist Mamadou Sene. Bibb explains, "Because Jericho Road is an album that is global in its outlook, I wanted to include music that is representative of many cultures."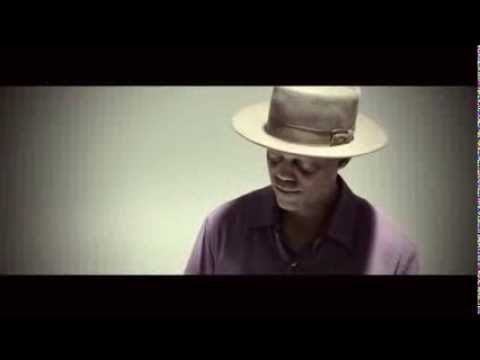 However, African American "roots" music maintains a dominant presence within this project as heard in the more traditional syncopated blues guitar progression of "Death Row Blues," as well as in the contemporary blues piece "Good Like You" in which Bibb outlines his personal musical influences to a young child by calling out artists like Mahalia Jackson, Taj Mahal, and Bonnie Raitt to the accompaniment of a guitar, drums, and harmonica. Bibb also takes on issues of spirituality in gospel inspired pieces like "Can't Please Everybody" and "With My Maker I Am One." Lastly, Jericho Road is rounded out with pieces that harken to struggles for physical, economic, and spiritual freedom as witnessed by African Americans during American slavery. With sensitivity and conviction Bibb performs "Drinking Gourd" (a folk spiritual), "Freedom Train," "One Day at a Time," "Now," and "Let the Mothers Step Up" (featuring the dynamic voices of Tammi Brown and Linda Tillery). These selections invite listeners to renounce violence and celebrate the value in all human lives.
Reviewed by Raynetta Wiggins
*Honey, Michael. 2008. Going Down Jericho Road: The Memphis Strike, Martin Luther King's Last Campaign. New York: W.W. Norton & Company.