Title: Run the Jewels
Artist: Run the Jewels (El-P and Killer Mike)
Label: Fool's Gold
Formats: CD, LP, MP3
Release date: June 26, 2013
Killer Mike and El-P got their name Run the Jewels from a line that originally appeared in LL Cool J's 1990 cut "Cheesy Rat Blues."  In the opening lines of the song, LL tells the crowd to put their hands in the air, leave 'em there, and "run the jewels."  As in, "hand over your chain," which is gruesomely illustrated on the Run the Jewels cover and title track.  For 33 minutes, the listener is brought into the rather insular world of Jamie and Mike, where no boast is too audacious, and careful listening is rewarded with insight into what really makes these two click.
This isn't the first time the pair has worked together; 2012 saw two fruitful collaborative efforts in the form of Killer Mike's El-P-produced solo album R.A.P. Music, and Mike's guest verse on El-P's Cancer 4 Cure.  As Run the Jewels, the two trade bars with a nod to the era from which they drew their name over El-P's signature apocalyptic, often-unwelcoming synth-based productions.  These guys love to rap, and this record is a testament to that. Run the Jewels has a great sense of humor throughout, as each emcee tones down elements of his typical approach (sci-fi for El-P, politics for Killer Mike) in favor of one-upping each other's braggadocio and comically violent threats to anyone who refuses to, perhaps metaphorically, "run the jewels." Following is the official video for the track "36" Chain":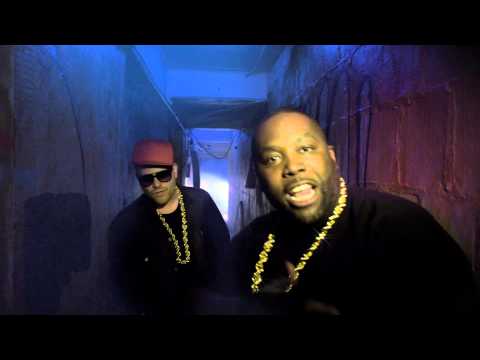 It is in this approach that much of Run the Jewels reveals itself as El-P and Killer Mike's show.  It's nearly impossible not to laugh with them at their inside jokes, no matter how repugnant or outlandish they might get.  That's not to say this album relies on shock value; the wordplay and narratives are reflective of the pair's successful longevity in hip-hop.  Guest appearances from Big Boi ("Banana Clipper") and Prince Paul ("Twin Hype Back") show that it is possible for others to exist in this world, and the listener can too—no relinquishment of jewelry necessary.
Reviewed by Will Chase