Title: Echoes of Indiana Avenue
Artist:  Wes Montgomery
Label: Resonance Records
Formats:  CD, 2-LP Deluxe Limited Ed., MP3
Release date: March 6, 2012 (Wes Montgomery's birthday)
Wes Montgomery was one of the greatest of the many great musicians to go forth from the city of Indianapolis to thrill audiences around the world. This newly discovered collection of recordings captures not only the magic that was Wes but also the wonderful Indianapolis jazz scene of which he was so proudly a part―David Baker (liner notes).
Several years ago, tapes recorded by Wes Montgomery between 1957-58 were discovered on Ebay by the executive producer of this CD, Michael Cuscuna, who theorizes that they were demos made in order to secure a record deal (Montgomery signed with Pacific Jazz in the spring of '58). Nine tracks from these previously unreleased recordings are included―four from a live nightclub appearance―and capture Montgomery's sound prior to his work with producers and arrangers who added a more commercial aspect to his recordings.  Not only have these tapes been remastered in excellent sound, but Resonance Records has done a tremendous amount of historical research to determine session personnel, dates, and likely venues, all detailed in the well illustrated 22 page accompanying booklet.
Anyone at all familiar with Midwest jazz or black music history knows about Indiana Avenue―the Indianapolis equivalent of Central Avenue in Los Angeles and Beale Street in Memphis.  During the 1940s – 1950s the city was a hot bed of jazz, with J.J. Johnson, Slide Hampton, Carl Perkins, Freddie Hubbard, David Baker, and many others jamming in the clubs along "The Avenue."  The Montgomery Brothers―guitarist Wes, pianist/vibraphonist Buddy, and electric bassist Monk―were an integral part of this scene.  Wes was largely self-taught; he picked up Charlie Christian solos by listening to records, and gained enough experience to join Lionel Hampton's band in 1948. Returning to Indianapolis in 1950, the 27-year-old musician worked in a factory by day to support his family and then played club gigs literally all night.
Echoes of Indiana Avenue captures Montgomery on the cusp of fame, before his 1960 Riverside release The Incredible Jazz Guitar of Wes Montgomery garnered worldwide acclaim and secured his place in the annuls of jazz history. Several tracks feature the Wes Montgomery Trio, with Paul Parker on drums and Melvin Rhyne on keyboard, which held forth at the Missile Room in Indianapolis in the late '50s. "Diablo's Dance," a Latin number by Shorty Rogers, and Thelonius Monk's "Round Midnight" are both covered, the latter featuring Rhyne on the B3 and some fantastic virtuosic playing by Wes.  This is followed by another Thelonius Monk standard, "Straight No Chaser," in a live performance featuring Parker on drums and the three Montgomery Brothers, with Wes demonstrating his celebrated octave technique.  The up-tempo "Nica's Dream" by Horace Silver is then followed by "Darn That Dream," where Rhyne once again takes over the B3 while Wes demonstrates his more subtle plucking style.
Following is the official trailer from Resonance Records: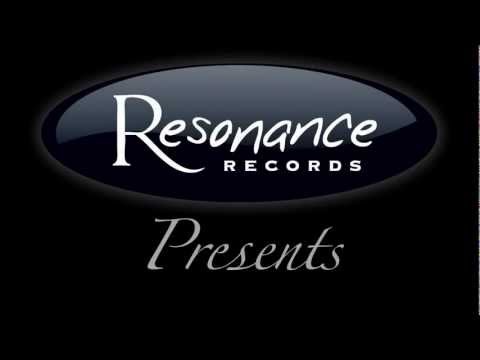 The final four tracks were recorded live, possibly at the Hub-Bub club located on Indy's near north side, with Montgomery again interpreting standards.  Stayhorn's "Take the A Train" features Earl Van Riper on piano, Mingo Jones on bass, and Sonny Johnson on drums. This is followed by a couple of more pop-oriented ballads, the atmospheric "Misty" and "Body and Soul." The set concludes with a raucous  improvisation on "After Hours Blues," described in the liner notes as "the funkiest Wes Montgomery on record" and I can't disagree. If any recording can bring back the magic of Indiana Avenue and the Naptown sound, this is it!
Montgomery only lived another 10 years after these recordings were made; he died in 1968 at the age of 43. Bill Milkowski sums up the importance of this release in his liner note essay: "For guitar aficionados, these lost tracks are the six-string equivalent of the Holy Grail."
Reviewed by Brenda Nelson-Strauss