Title: Jimmy's Back
Artist: Dice Raw
Label: Rawlife
Format: MP3
Release date: December 10, 2013
In her 2012 book, The New Jim Crow: Mass Incarceration in the Age of Colorblindness, law professor and civil rights activist Michelle Alexander examines the sources behind and the wide ranging effects of the mass-incarceration of African-American men. This book, along with the work of many individuals and organizations, has helped make the plight of the criminalized Black male a part, albeit small, of our national conversation. It also serves as the inspiration for Philadelphia rapper Dice Raw's Jimmy's Back, a concept album about Black men locked in both psychological and physical prison.
Dice Raw should be a familiar name for hip hop heads. He became associated with Philly jazz-rap powerhouse turned Jimmy Fallon house band The Roots in the mid 1990s. After gaining fame through scene stealing performances on "Clones" and "Adrenaline," Dice Raw released his own solo album Reclaiming the Dead on MCA in 1999.  Since then, he's released a number of singles and made many notable appearances on The Roots albums. Jimmy's Back is his first full-length release on his own Rawlife Records.
Jimmy's Back is more than an album; it is an experience. For a moment, the listener is able to bare witness to that lonely, yet populated road of criminalized Black maleness. The album's production, handled by Dice Raw along with up-and-coming producers like Khari Mateen and Antman Wonder, is cinematic and serves as the perfect backdrop to the emotionally and intellectually weighty lyrics. Vocally, Dice Raw is in pristine form. Joining him on the mic are artists like Kdot da Showstoppa, whose actual experiences in the prison industrial complex brings some ethnographic grounding to the work. Add to this the stellar narration by Wadud Ahmad and what you have is a carefully articulated and well-executed musical documentation of the (in)justice system's attack on Black men.
Tracks such as "Run," "Surprised To Be Alive," and "Looking Glass" are definitely standouts. However, the album should be listened to from start to finish for full meaning. Dice Raw has taken his work to the stage, producing a travelling stage play called The Last Jimmy that deals with many of the themes present on the album. Furthermore, in 2013, he released an 18 minute documentary also titled Jimmy's Back that uses the stories of the album collaborators to examine the "New Jim Crow" phenomenon. Check it out below: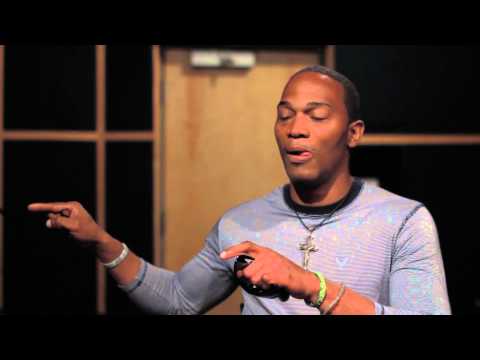 Reviewed by Langston Collin Wilkins