Title: Black Hole Rainbow
Artist: Devon Gilfillian
Label: Capitol
Formats: CD, LP, Digital
Release date: January 10, 2020
A Philly-born musician who was weaned on his father's vintage soul records, Devon Gilfillian is now a Nashville-based singer-songwriter and bandleader who is currently making waves on the touring circuit. Recently signed to Capitol Records, Gilfillian kicks off the New Year with the release of his debut album, Black Hole Rainbow. With inspirations from the likes of Kanye West, Jay-Z, Notorious B.I.G., and Wu-Tang Clan, Devon has created his own distillation of the soul sound, forming a collection of incredibly powerful and stirring tracks. Produced by Grammy award winner Shawn Everett, the album dissects the multiple levels of love and its effects on all parties involved. "The theme of the record is pulling yourself out of a dark place and learning how to love yourself, and getting back up and learning from your mistakes," Gilfillian says. "It's about falling in love, falling out of love, and then learning how to love yourself; picking yourself up and really figuring out what matters in your life, and to never stop hustling." The tracks were recorded with a wide variety of gear, including vintage equipment and analog boards, resulting in an album with a daring collision of eras, styles, and genres.
The album begins with the single "Unchained," a track originally inspired by the story of Brian Banks, an African American professional football player who was wrongly accused of rape, which evolves into "an anthem for anyone that has been set back by unfair/unjust challenges in their life. It's a song about empowering yourself to become your greatest potential no matter what tries to stand in your way," Gilfillian explains. Immediately following is his radio hit, "Get Out and Get It," a song all about self-motivation, detailing how one should not be reliant on others for their satisfaction, especially if one is bruised and heartbroken.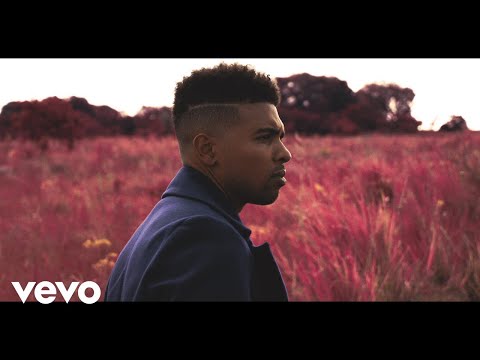 Songs like "Lonely" and "Find a Light" focus on helping a loved one through their inner struggles. "Even Though It Hurts" is about a love that is both difficult and painful, but still worth investing in. "Thank You Later," however, is about a love that has finally run its course, devolving into a game of pretend where partners act like the relationship isn't a waste of time. At this point someone has to end it, despite how much it may hurt in the moment, so both can eventually find happiness. The album ends with "Stranger," a moving track illustrating the powerful effect people can have one another. With the ability to bring new perspectives or heal broken hearts, even a stranger can change, or even save, a life.
The twelve incredibly well-crafted tracks in Black Hole Rainbow showcase love in all its forms, making this album perfect for those who have any experience with falling in love, the loss of love, and moving on from it.
Reviewed by Jared Walker