Title: Beautiful Life
Artist: Chuck Brown & the Chuck Brown Band
Label: Raw Venture
Formats: CD, MP3
Release date: August 19, 2014
Chuck Brown and the Chuck Brown Band's latest release, Beautiful Life, is a star studded family affair, and serves as a fitting send off to an amazing career.  Known affectionately as the Godfather, Chuck Brown pioneered go-go music, a subgenre of funk that has been pumping life in to the Washington, D.C. area for over forty years.  His fame in the D.C. area cannot be overstated; after his death in 2012, thousands of fans packed the D.C. Convention Center to celebrate his life and legacy.
This album is short, clocking in at only 36 minutes.  Brown is featured on five of the nine tracks, but his spirit is felt throughout.  Vocally, Brown is at his best on the cover of Edwin Hawkins' "Oh Happy Day," featuring D.C.'s own Y'anna Crowley and the Howard University Gospel Choir.
The highlight of this album is its many features.  From Doug E. Fresh reminiscing on Brown's ability to move crowds to Sugar Bear's verse in "Pop That Trunk," this album celebrates the Chocolate City.  It evokes Brown's positivity and the party vibes of go-go music.  Other features include a verse from Wale on "Beautiful Life" and Raheem Devaughn on "Best of Me," both of whom hail from the D.C. area.  Perhaps the most important feature on the album is that of Brown's daughter, KK Brown.  Rapping on both "Pop That Trunk" and "Still Crankin,'" KK has taken up the torch of her father's legacy and is determined to keep go-go music going strong.
Following is the video for "Beautiful Life," which shows Brown interacting with the people of D.C.—one of the things he was famous for—as well as many D.C. landmarks: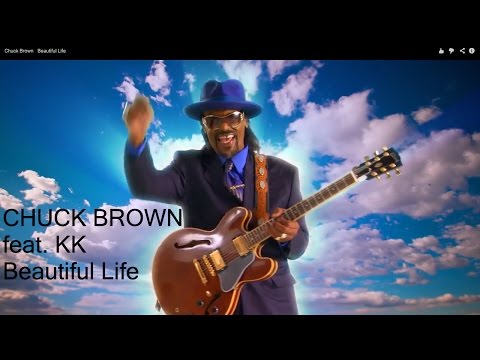 The last track on the album, a cover of Lou Rawls classic, "Another Love Like Mine," is hauntingly fitting.  Not only did Brown pioneer go-go music, he also supported young musicians and advocated for the genre for the remainder of his career.  D.C. will truly never find another love like that of the Godfather.
Reviewed by Allie Martin