Title: Bright New Day
Artist: Charnett Moffett
Label: Motéma Music
Formats: CD, Digital
Release date: June 21, 2019
Bright New Day is the newest album by bass player extraordinaire, Charnett Moffett. Released just two years after his Music From Our Soul (2017), Bright New Day is his seventh album with Motéma Music and sixteenth album as front man and bandleader. Moffett's remarkable resume includes performances and recordings with jazz luminaries such as Ornette Coleman, Tony Williams, Mulgrew Miller, Wallace Roney, Brandford and Wynton Marsalis, and Stanley Jordan, among others. His album features a great supporting cast which includes guitarist and founder of Motéma Music Jana Herzen, drummer Mark Whitfield Jr., keyboardist Brian Jackson, and violinist Scott Tixier.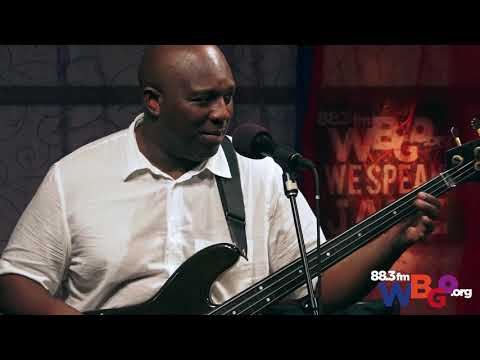 Bright New Day consists of original compositions that explore a variety of sounds and styles, merging them together into a collage "with intention to create emotional uplift and healing vibrations." Songs like "Holy Spirit" and "O My God Elohim" emphasize spiritual elevation through the lyrical expressions of Moffett's fretless electric bass guitar and Tixier's violin, while "Precious Air" and "Waterfalls" offer sentimental renderings to the celestial elements. "Free the Slaves" switches gears to a high energy funk-rock groove with an electrifying bass solo intertwined with Moffett's vocal poetry. Both the title track "Bright New Day" and "Netting" take a different approach, focusing on the harmolodic ideas of Ornette Coleman and Don Cherry. As an expressive collection of songs, Bright New Day is a "genre-transcendent program" that captures the artistic temperament of Moffett's musical soul.
Reviewed by Jamaal Baptiste