Title: No Time For Dreaming
Artist: Charles Bradley
Label: Dunham/Daptone Records
Catalog No.: DUN 1001
Formats: CD, Vinyl, MP3
Release Date: January 25, 2011
==========================
Title: Treacherous
Artist: Lee Fields
Label: BDA Records
Catalog No.:  BDA 5288
Formats:  CD, MP3
Release Date:  May 10, 2011
=========================
At first glance, these are un-related artists and un-related albums. Bear with me, they come back to a common point: Daptone Records in Brooklyn and re-discovery of two old soul lions.
North Carolina native Lee Fields recorded some hard-funk singles in the 1970s and briefly fronted Kool and the Gang. He enjoyed a career revival starting the late 1990s, often performing with Daptone artists Sugarman Three, and recording with Daptone's Sharon Jones.  Fields also recorded under his own name for Daptone's predecessor label, Desco. He sealed his career revival, with both feet firmly planted in the "deep soul" world, with 2009's My World on Truth & Soul Records.
Now Fields has taken a different turn. His new album, Treacherous, is a dance album in the modern sense, no ifs, ands, or buts about it. We're talking electronic beats, auto-tune effects, and disco-retro keyboard lines. Whatever nostalgia this album summons would be for Studio 54 circa 1979, far from the "deep soul" nostalgia for Detroit circa 1969.
At the same time, Daptone has brought out their own "deep soul" artist, Charles Bradley.  Paired with the Menahan Street Band, the 62-year-old Bradley has made the 2011 version of 1969 Detroit.  In fact, Bradley's new album, No Time For Dreaming, sounds more like Fields' last album than Fields' new album does.
For Treacherous, Fields worked with several producers, but maintained a uniform commercial sheen to the end product.  The record company pushed the second track, "I've Been Hurt," a slow-dance ballad, as the first single, but there are better tracks on the disc.  "Man Hunt" should result in some rump-bumping at parties.  "Dance Like You're Naked" is the most soul-ish tune on the album and is also very danceable.  "At the End of the Day" is a nice ballad in the genre called "R&B" these days. And there is one old-time soul song on the album, "I Want You So Bad," tucked away near the end.  Fields can sing any of this music, so the album works, but it may not be a soul-ster's cup of tea.
At the same time Charles Bradley's album, No Time For Dreaming, may not be the tea for a fan of disco. But it fits into the neo-funk pantheon of Brooklyn's Daptone. The Daptone feel is more Stax than Motown, with a raw, beat-heavy bottom end and horns accentuated with chimes.  In fact, some of the horn lines could fit right onto a Stax album from the mid-60s.  Bradley's brand of singing is smoother than Fields, but not what could be called sweet.  Most of these tunes are more toe-tapping than booty-shaking. However, the faster songs like the title track and "Since Our Last Goodbye" will get people dancing.
But dance-floor cred isn't the point of Bradley's album. There are plenty of good hooks and grooves, slow ballads, and expert instrument work. Bradley's voice works perfectly with the Menahan Street Band's style of playing. Following is the official video for the soul-drenched "The World (Is Going Up In Flames)":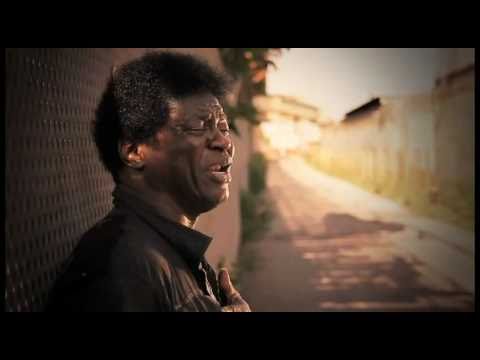 So two older guys with plenty of gas left in the tank team up with elements of the neo-soul world and enjoy career revivals. Both albums are enjoyable, but in different ways and for different reasons.
Reviewed by Tom Fine