Title: Let Them Fall in Love
Artist: CeCe Winans
Label: Pure Springs Gospel
Formats: CD, LP, MP3
Release date: February 3, 2017
There is no denying that CeCe Winans is one of the most successful female gospel artists ever, with 10 Grammys, 20 Dove Awards, and 7 Stellar Awards. She's been inducted into the Gospel Music Hall of Fame and the Hollywood Walk of Fame, sold over 5 million albums in the United States, and guest starred on multiple TV shows. After taking a break from the studio, this powerful gospel artist is back for her first album in almost a decade, Let Them Fall in Love, which was produced by her son Alvin Love III.
Recorded in Nashville and New York City, the project was mixed by Dae Bennett (Tony Bennet, Amy Winehouse) and Jimmy Douglass (Pharrell Williams). These talented collaborators worked to bring Alvin and CeCe's vision to life: an album that bridged generations of Christians, based on past traditions yet applicable to the present.
Much of the album has a distinct Motown feel. From the opening track "He's Never Failed Me Yet" (CeCe's personal testimony to faith) to "Hey Devil!" (a rebuking duet with the Clark Sisters), the swelling, orchestral sounds of the Nashville String Machine and the vocal harmonies echo the heyday of Motown and pop music of the 1960s.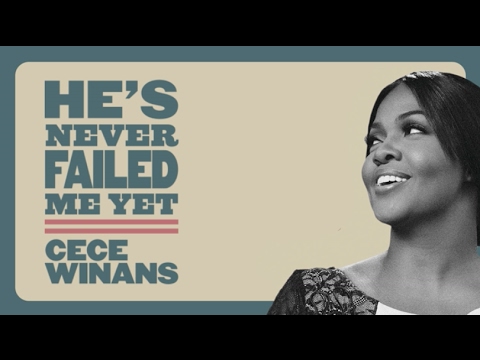 Despite the prevalence of the pop vocal harmony sound, a couple of songs on the album have a true gospel feel. "Dancing In the Spirit" featuring Hezekiah Walker and his Love Fellowship Choir is a jubilant celebration of faith that physically moves everyone in the church.
Winans' incredible vocal talent is heard most clearly on the other predominantly gospel song, "Marvelous." The simplicity of Winans' voice with organ and piano is moving, and builds a powerful crescendo as a gospel chorus softly enters with background vocals, eventually growing in volume until they completely fill the space. By the end, it is no wonder why Winans describes the track as a "musical embodiment of the black church."
Songs like "Lowly," about pride and humility aimed at young men, and the slow, somber track "Never Have to Be Alone" about turning away from God only to find that he still remains, have a more contemporary Christian music feel. These songs are representative of the album's goal to engage younger listeners.
Whether or not Let Them Fall in Love truly succeeds at bridging a generation gap, Winans always wows with her powerful vocals and truly soars on the gospel-style songs.
Reviewed by Anna Polovick