Title: Camp ­
Artist: Childish Gambino
Label:  Glass Note
Formats:  CD, LP, MP3
Release date:  November 15, 2011
In this age of multi-tasking talents―actors who wet their feet in music, musicians on the runway and pretty people who want to do it all―one can easily decipher truly talented detours apart from the routine roll-in-the-hay variety. Everyone knows Kim Kardashian's musical career is what Care Bears are made of―fictitious ambition. We listen, we laugh and we go about our business. But what does one do when a brilliantly talented individual steps into a foreign arena and is duly brilliant? One listens, listens and listens again.
That's the scenario with comedy writer and NBC's Community star Donald Glover, better known to the hip hop and hipster arena as Childish Gambino. After years of mixtape buzz and 2011's impressive EP, Gambino dropped his mostly self-produced debut album Camp. While some may discredit his Weezy/Drake-ish flow and quasi-Kanye sentiments, true hip hop fans acknowledge his skills as a producer and an emcee. Camp rests in that familiar but suddenly more popular genre of "middle class" rap: instead of the hood's perils and pitfalls, suburbia sets Gambino's scene, which comes chockfull of its own issues. From awkward opposite sex interactions to racially-charged tension, Camp plays out like The College Dropout 1.5, which isn't necessarily a bad thing.
The opening track, "Outside," details Gambino's upbringing and the challenges he faced as he left inner city life for the suburbs. In Westian style, Gambino's opponent is the strife of whether he's black enough for his peers and white enough for the majority; a historically taboo subject that's very unfamiliar to a hip hop audience. He revisits this friction on the hard-hitting "Backpackers" as he satirically targets naysayers who find him "double suspect"―being a black male in short shorts. Hands down one of the best tracks on this topic is the piano-driven "Hold You Down," where Childish not only challenges hip hop's skepticism of him, but whites' expectations of what he should be as a black male.
Another good chunk of the album is dedicated to the women who've come and gone in his life. One of the best produced tracks is the dance rhythms of "Heartbeat." The frantic synths perfectly match the confusing emotions one experiences when he or she isn't over their ex. "LES" is a heartfelt ode to the "baddest girl" in one's scope. And at the end of "That Power," in TCD's "Last Call" fashion, Childish sells an anecdote of a summer crush, and an utterly crushing defeat.
Following is the official music video for "Heartbeat" (© 2011 Glassnote Entertainment Group LLC):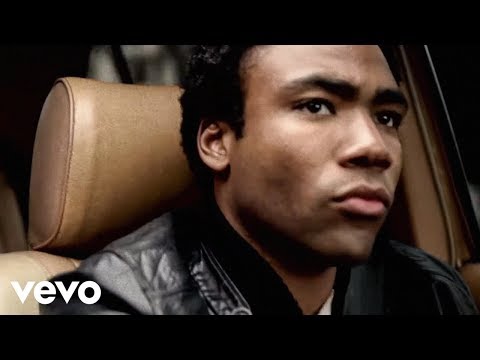 Other standout tracks include the celebratory "Fire Fly," the punch-line assault "Bonfire" and the bass dominant "You See Me." Childish Gambino may be misunderstood for his animated persona, and the fact that he's a well-known comedic writer who really doesn't need to rap. But he is pretty awesome at both which makes Camp a purchase-worthy project.
Reviewed by Lorin Williams