Title: Perfect Hair
Artist: Busdriver
Label: Big Dada
Formats: 2-LP, CD, MP3
Release date: September 9, 2014
Listening to a Busdriver album in a post-Kendrick Lamar, post-Young Thug world suddenly makes the notoriously difficult emcee much more digestible.  Not that we haven't had time to get used to him: he's been rapping since 1987.  While he has built his machine gun style from his Project Blowed, and pushed his leaping, Eric Dolphyesque sing-song flows into to the realm of art-punkers Dog Faced Hermans or Frank Zappa, he's been admirably capable of reigning this technical prowess into compelling music.  Perfect Hair is his 8th solo album, and a more focused effort to convey his otherwise hard-to-stomach interpretations of hip-hop (and occasionally R&B).
That doesn't mean that 'driver is any less interesting.  Those who have developed a taste for Regan Farqhuar's convoluted word labyrinths will still find plenty to sift through, especially with guests Aesop Rock and Danny Brown on board for "Ego Death":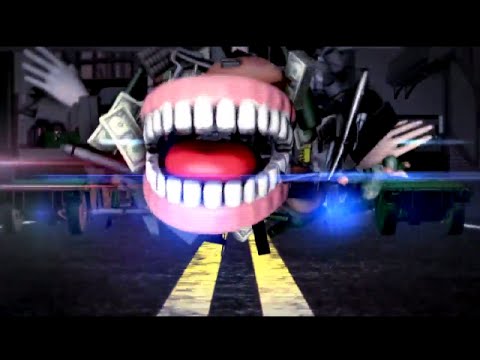 In the meantime, the prominence of fellow Los Angeles creative forces like Brainfeeder has been undeniable in the development of the overall sound of Perfect Hair.  Picking up where his previous LP Beaus$Eros left off, the soundscapes 'driver, Jeremiah Jay, Great Dane, Mono/Poly, and other producers conjure up are full of lush synth pads, worlds away from the dusty jazz breaks or classical motifs found throughout his discography.  Although Busdriver seems like less of an anomaly in today's ever-expanding rap landscape, Perfect Hair will still prove difficult for the casual listener.
Reviewed by Will Chase