Title: The One Percent
Artist: Bryan Andrew Wilson
Label: EchoPark JDI
Formats: CD, MP3
Release date: June 17, 2014
While many gospel fans may remember young Byran Andrew Wilson's soaring vocals on the dynamic recording of "His Eye is on the Sparrow" by the Mississippi Children's Choir, twenty years later he has shed his childhood sound, pursued higher education and work in ministry, and cultivated his own artistic style as an adult. Wilson's latest project The One Percent is a collection of mostly newly composed songs showcasing contemporary styles with some "old school" flair. The album's title indicates the collection's primary theme which Wilson illuminates in the liner notes: "It's time for us to go out and find that lost one percent…I hope that all of these songs will encourage and empower us as we all start searching for that lost one percent even if that search starts within ourselves."
The project's first single, "Turning Away," is making waves as a worship song which talks about overcoming one's mistakes through drawing closer to God. With a thoughtful piano accompaniment and a simple melody, this powerful meditation encourages listeners to "turn away" from people and objects that distract from a spiritually satisfying life.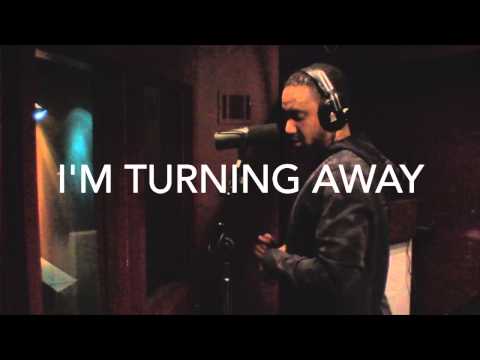 In a different light, selections like "Victory," "Conqueror," and "Faithful God" suggest that a success in life is directly tied to a relationship with God, with musical settings that feature contemporary, yet "funky" beats with full-bodied horn and bass accompaniment.  Throughout the album, Wilson is a commanding vocal presence as he employs colorful "runs" alongside gospel growls and rhythmic sermonizing to emphasize his personal conviction and passion.
Several songs on the album, such as "I'm Yours" and "Pick Me," indicate an appreciation for mid-20th century pop and soul as they make use of "old school" rhythmic handclaps and instrumental arrangements. Of particular interest is Wilson's cover of the song "Stand By Me," which initially pays homage to Ben E. King's popular version with prominent bass line and reverent delivery. However, during the chorus, the song quickly shifts to a Caribbean (possibly Soca) inspired beat with backing vocals echoing "stand by me."  Overall, One Percent is an encouraging and fun musical experience that will render listeners eager to hear more from this familiar, yet rising gospel artist.
Reviewed by Raynetta Wiggins