Title: Destiny
Artist: Brushy One-String
Format: CD, MP3
Label: Rise Up Entertainment, LLC.
Release Date: April 30, 2013
One would assume that a one-stringed acoustic guitar is rather limited in the music in can produce. Jamaican bluesman Brushy One-String, however, begs to differ. Brushy turns these so-called limitations to his advantage, creating a masterful collection of songs through a combination of single notes, his amazing voice, and percussive rhythms on the body of his guitar. It was this unique playing style that captured the attention of filmmaker Luciano Blotta, who had just finished his award-winning documentary Rise Up, documenting the underground Jamaican music scene. What initially began as a chance encounter between musician and filmmaker formed into a relationship that would propel Brushy to international fame, with his music garnering millions of views on Youtube leading to the release of Destiny, his first studio album.* The talent that Blotta first saw in the artist is obvious from the get-go, with the soulful "Boom Bam Deng" excitedly laying out Brushy's musical capabilities. Accompanied by light percussion (typically just one instrument), harmonica and guitar that provide solid support, Destiny tackles issues of social strife and inequality. Through songs like "They Are Going Down," "Destiny" and "War & Crime," Brushy shows that he is both a talented musician and solid lyricist. Destiny, then, proves to be an interesting and well-executed debut from a musician who has nowhere to go but up.
Following is the video for "Chicken in the Corn":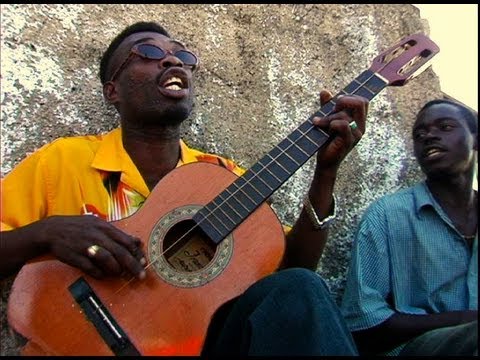 Last May Brushy One-String performed to acclaim at the New Orleans Jazz and Heritage Festival, and he will be making his New York debut at globalFEST on January 12, 2014 at NYC's Webster Hall.  Additional U.S. dates have been announced for January and March.
*Live versions of many of these tracks were released on the compilation The King of One String.
Reviewed by Ian Hallagan