Title: Wulu Wulu
Artist: Bongos Ikwue and Double X
Formats: MP3
Label: BIK Recordings
Release date: January 27, 2013
Born in 1942 in Otukpo, located in the east-central Nigeria state of Benue, Bongos Ikwue's life was filled with events of simple country living. From an early age, he was attracted to all types of music: traditional music and folk tales of the Idoma people; a wide array of American styles including gospel, country, blues, jazz and R&B; and Cuban and other Caribbean styles. Ikwue formed Bongos & The Groovies in 1967, which rapidly became a popular performing and recording ensemble that featured an original, highly personal style of Nigerian pop. A recording contract with EMI led to numerous hits such as "Lagos," "Tell My Girl," "You Can't Hurry the Sunrise" and "Otachikpopo," as well as eleven bestselling albums. One of his most well-known songs, "Cock Crow at Dawn," became the theme song of a popular Nigerian soap opera that ran into the 1990s.
On his latest album, WULU WULU—his first release outside Nigeria, every song has a different twist. The lyrics range from romantic themes to meditations on the conditions in Nigeria, with backing provided by his new band Double X. Bongos has been called the "African Bill Withers—an intimate, earthly singer-writer who delivers home truths with soulful, unpretentious vocals." This style is displayed prominently in the song "Ouno," recounting an incident in which a girl sent by her mother to gather firewood is bitten by a snake and dies. The understated commentary on "Ochombolo" postulates that Africans should not accept foreign aid but instead should strive for self-reliance. The lyrics are interspersed with highly skilled drumming, trumpet and guitar solos that could cause a worm to twirl, which is a good feeling. "Inale" is the theme song to the film produced by his daughter Keke Bongos, which won an award for Best Soundtrack at the 2011 African Movie Academy Awards. "How Long" and "Mustapha and Christopha" are my favorite songs, with their groovy background drums and acoustic guitars, though the latter is more serious in nature, addressing religious conflicts between Muslims and Christians.
Following is the promotional video for the album: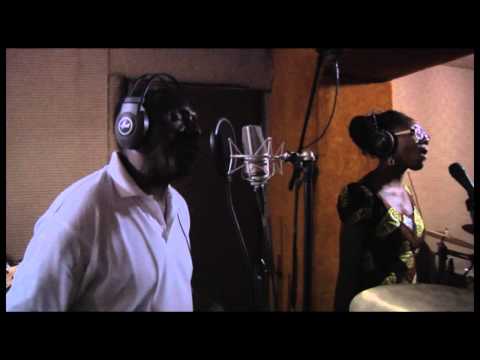 WULU WULU is an excellent compendium, fulfilling the needs of longtime fans, while serving as a matchless introduction to the art of this smooth-tongued man, who though less known in the U.S., is an important voice in Nigerian music. From the re-makes of older songs to the new material, the album is very compelling. Consider this essential listening, and it's pretty damn good for dancing too. Highly recommended!
Reviewed by Nana Amoah