Title: Sitting on Top of the Blues
Artist: Bobby Rush
Label: Deep Rush/dist. Thirty Tigers
Formats: CD, LP, Digital
Release date: August 16, 2019
An octogenarian and elder statesman of the blues, Bobby Rush shows no signs of slowing down. The self-professed "king of the chitlin' circuit" is currently riding high from his cameo in the acclaimed film, Dolemite Is My Name, where he performed his original song "I Ain't Studdin' Ya," as well as the release of his latest studio album, Sitting on Top of the Blues.  The album's title aptly describes Rush's position as a "bluesman who's sitting on the top of my game, proud of what I do and proud of who I am." The eleven tracks, all penned by Rush, also speak to his talents as a master storyteller as he regales us with songs about "how I came up and who did I love."
From the opening autobiographical track "Hey Hey Bobby Rush," Bobby locks into the guitar grooves laid down by co-producer Vasti Jackson as he sings on the chorus, "I'm a bluesman, I'm a bluesman / Ah, that's all I know/ I sing the blues y'all, everywhere I go." Riffing over a funkier vibe on "Get Out of Here (Dog Named Bo)," Rush sings about a man who tries to marry a woman but each time is chased out of town by her Daddy who "didn't want no blues singer to marry his daughter" (following is a recent acoustic performance of the song at Paste Studio):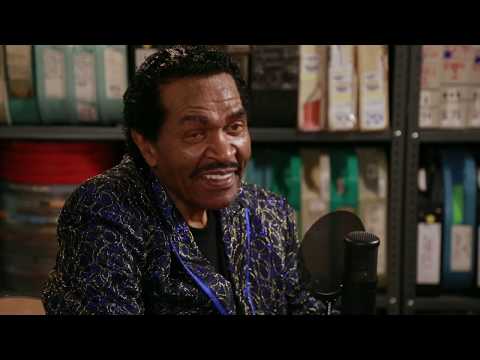 On "Sweet Lizzy" he pulls out his blues harp while Kieko Komaki lays down the B3 and piano tracks. Another highlight is the New Orleans R&B style instrumental "Bobby Rush Shuffle," featuring Rush on harmonica with NOLA pianist Joe Krown providing a boogie woogie shuffle. The funk returns on "Shake Til You Get Enough," a mid-tempo dance groove led by Tony Hall on bass and Raymond Weber on drums that finds Rush in a call and response with his background singers encouraging everyone to "shake it down to the ground." The album closes with a Rush standard, "Bowlegged Woman (Knock Kneed Man)," which receives an updated arrangement that brings out the best in the backing band, with a few blues harp licks thrown in for good measure.
Without a doubt one of the hardest working 85-year-olds in the music business, Bobby Rush is indeed Sitting on Top of the Blues. But these are not the blues of a bygone era. The album combines traditional storytelling blues with plenty of R&B and funk for a soul shaking showcase of Rush's talents.
Reviewed by Brenda Nelson-Strauss